Check out how Wheels will look on your ride with our Wheel Configurator!
Wheels
We provide aftermarket custom rims, tires, accessories, and more in Calgary. Buy your wheels today in Calgary! Rims are one of the first visible components of a car. For a different look, the best part about changing your rims is that you don't have to change your vehicle spending thousands to modify it. Search our site today to start your vehicle, truck, van or SUV upgrade process. You're not only getting more visual appeal, but your vehicle's value is also increasing.
Custom rims brands like RTX wheels, ATX, Black Rhino, Moto Metal, Foose, Fuel, or 40 + other top brands can be found at the Car Salon. See all the products below and shop with us rims and tires in Calgary, Alberta. We carry a wide variety of tire types and brands to complete the look of those wheels. Every style between Bridgestone and Pirelli.
Let our Car Salon wheel experts help you find out what you need to make your car, truck, van, jeep or SUV stand out from all the other Calgary, Alberta stock vehicles. Call us at 403.250.9723 to let our tire experts help you today with more than 100 + years of combined experience. There is no question to answer that is too big or too small. We can be of assistance to you!
Take a look at our huge selection of car, truck & jeep accessories once you've selected your custom rims and tires. We have what you want for all your truck accessories demands, from soft tops to towing hitches.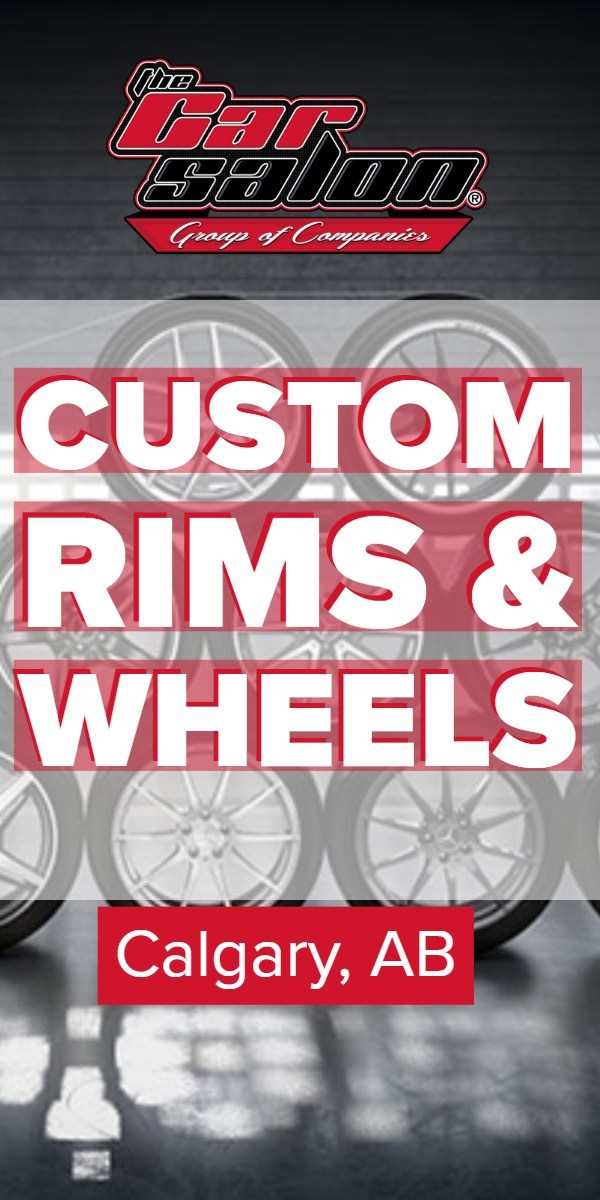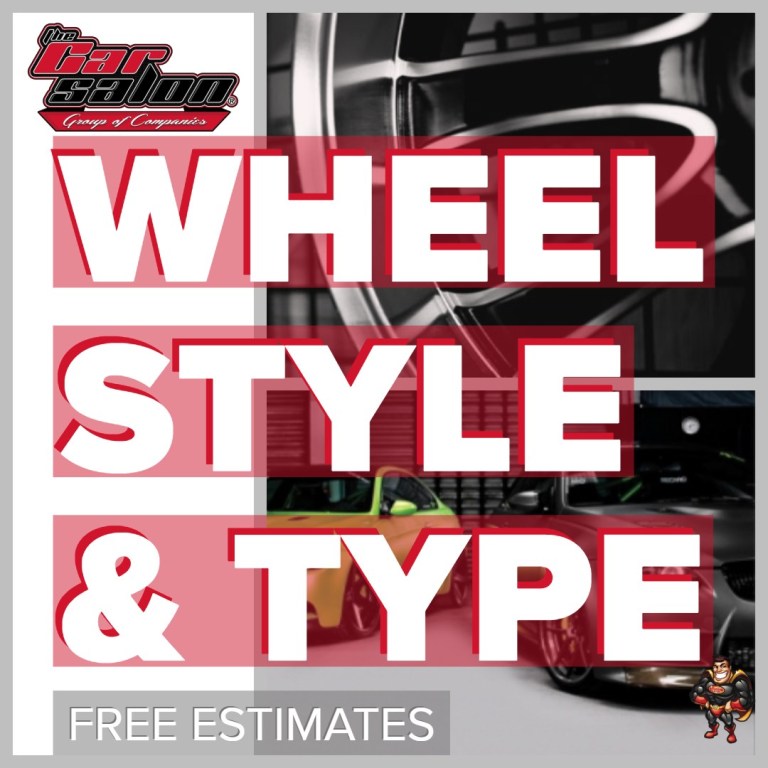 Hundreds of wheel types to choose from, styles, finishes, dimensions, and offsets.
The Car Salon carries a wide selection of Forged and cast aluminum alloy custom wheels and rims from mild to wild, choosing from hundreds of wheel styles, sizes, and finishes. Including chrome, PVD, polished, painted, powder-covered, milled and even milled and powder coated, we give almost every finish you can think of. We offer giant 24-inch wheels all the most popular sizes from 15-inch to 18 and 20-inch wheels.
For 
your 
journey, 
choose 
the 
correct 
custom 
wheels.
It can be hard to select the perfect unique rim set. It seems almost endless to choose optional finishes, offsets, backspacing, diameters, and widths. Our catalog of fresh custom wheels is constantly growing, offering almost every imaginable brand, style, and finish for your vehicle, truck, Jeep or SUV.
For almost any car implementation out there we have a wheel or rim. From custom rims to factory wheels, cast alloy to forged rims, wheel accessories to tires – all you need is right here at the Car Salon in Calgary, AB, and we'll help you make the right choice.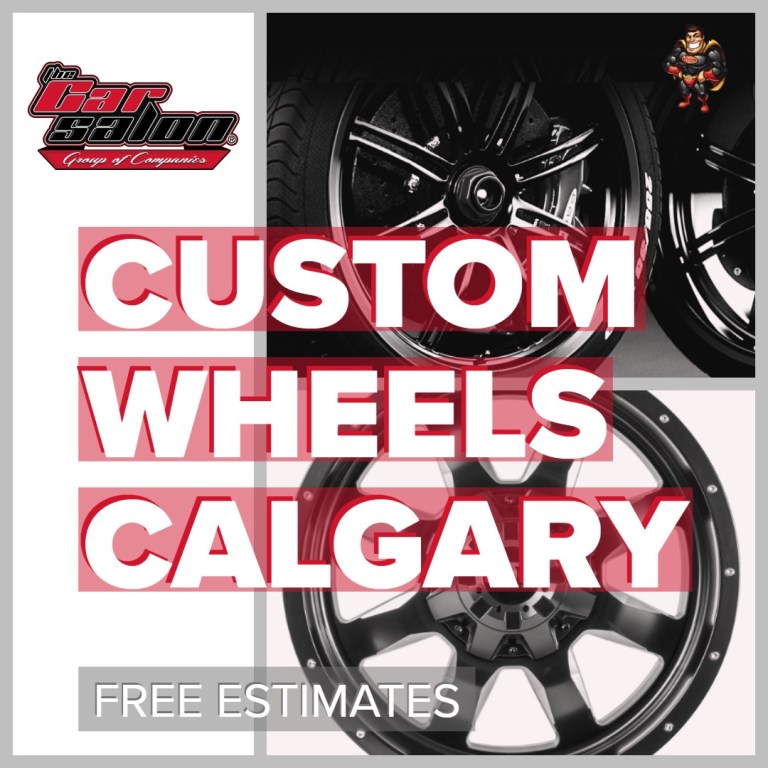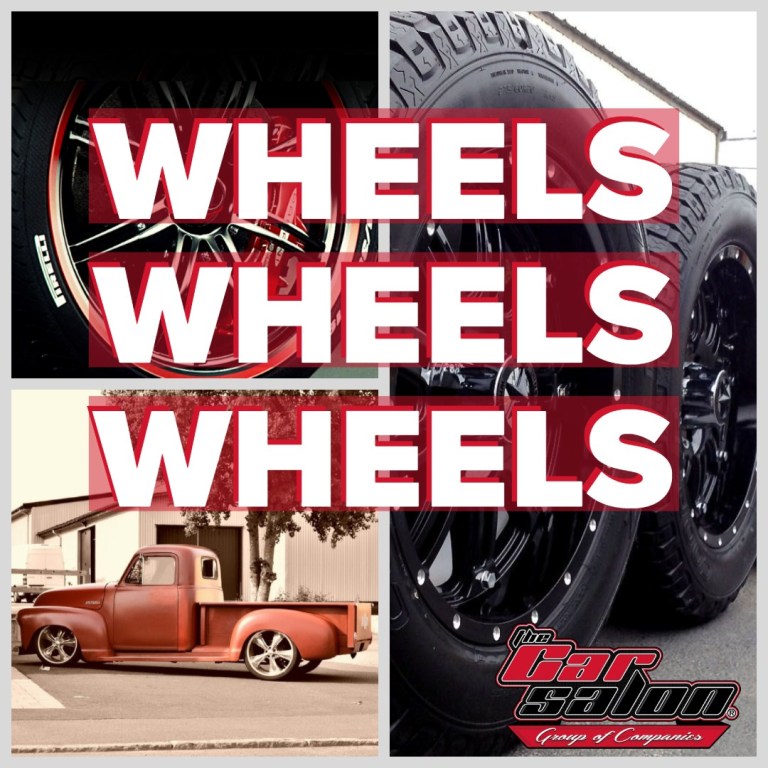 We have rims for all vehicle types.
Whatever vehicle you own, a powerful sports car, a classic street rod, off road truck, dually, Jeep or SUV, we've got the perfect aftermarket wheels to create the look you're going for. In the aftermarket wheel sector, we carry the top wheel brands.
Mounting and Balancing Professionals
Don't trust anybody with these fresh custom rims and tires. For more than 25 years, Car Salon Tirecraft has served the automotive needs of residents of Calgary, AB. Everything related to the wheels is under one roof right here.
To ensure that your new tire and wheel purchasing experience is flawless, we combine 30 plus years of experience with state-of-the-art mounting, balancing, and alignment machinery.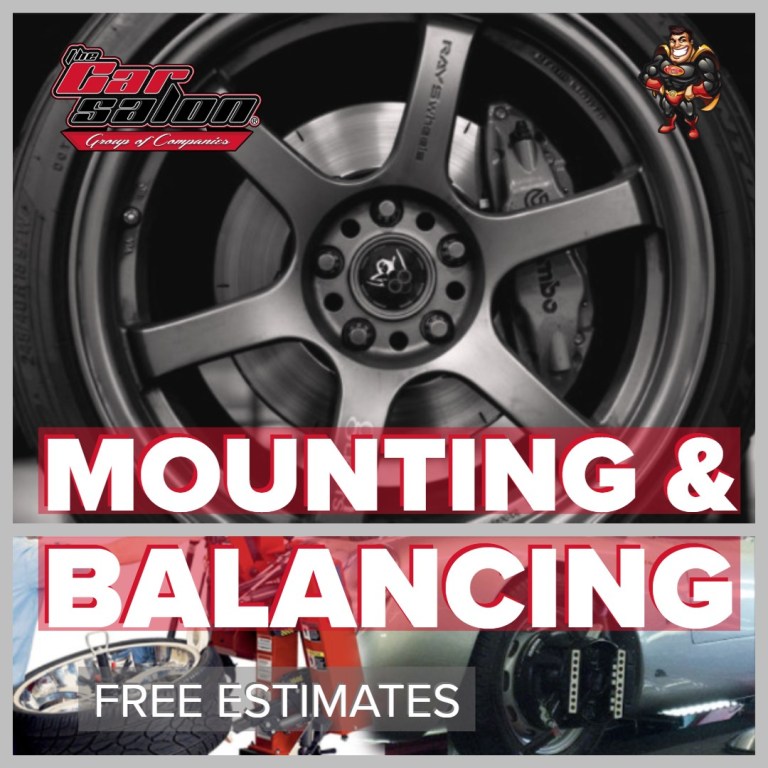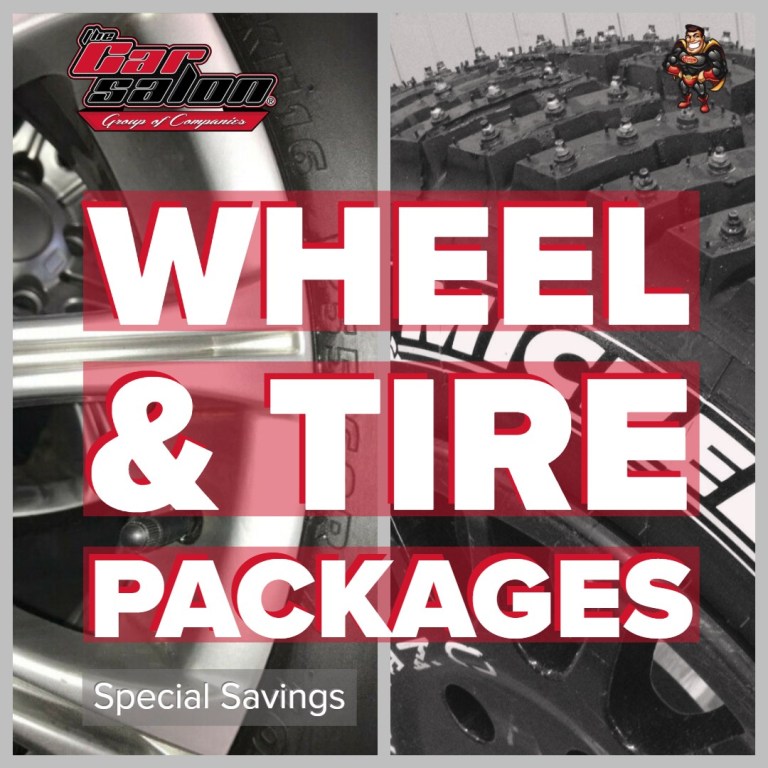 Wheel and Tire Packages
Package your tire and wheel purchase at the Car Salon and SAVE. We will typically meet or beat most competitors' prices on tire and wheel packages. Add a lift kit and save even more.
Add a lift kit and save more! Come and see us at Calgary 1725-32nd Ave N.E.
Get multiple automotive services performed on the same appointment.
WHEELS & RIMS
Shop for wheels to make your vehicle stand out and perform better? Enhance your ride with custom rims. The wheels you choose depend on your vehicle's use and driving conditions. For instance, you can increase the size for off-road driving or add spinning rims for cruising around town. No matter your needs, talk to our professionals and we will give you custom options
What type of custom rims do you want?
Aluminum Alloy: Light-weight and strong, these rims improve performance, handling, and gas mileage. They also make your ride look cool and come in a finish that's right for you.
Custom Steel: Heavier than aluminum, these are perfect for off-road driving and heavy-duty work. These strong rims improve vehicle stability and come with finish options.
After choosing your rims, pick a finish. Common options include polished, painted, powder-coated, or chrome-plated finish. Feel free to ask one of our professionals who finish best suits your needs.
Give us a call at 403.250.3722 and let our experts guide you to custom rims to improve your car's looks and your driving experience.
The Manufacturing Process
Cast: Aluminum rims are manufactured through a process of pouring molten aluminum into a mold. The shape is formed through a process of gravity or pressure casting.
Machined: The machining process combines casting, heating, spinning, and precise pressurization to fill a mold with molten aluminum and shape the rim.
Forged: The forging process takes a solid piece of aluminum and molds the rim through high heat and extreme pressure. The result is a light, dense, and strong rim.