Tonneau Covers
Give us a call today and we'll help you find and order the perfect Tonneau Cover for your Truck!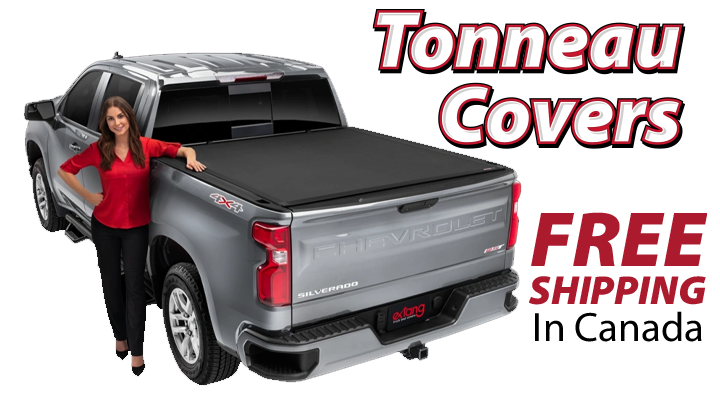 Tonneau Covers
Give us a call today and we'll help you find and order the perfect Tonneau Cover for your Truck!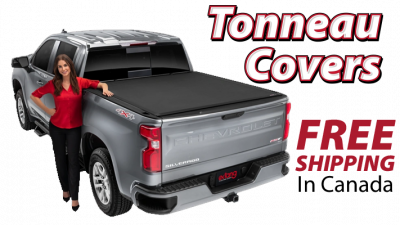 We carry the industry's best brands in tonneau covers. Large selection in stock ready to ship.
Whether you are looking primarily for protection from the weather or security from vandals, we have the pickup bed cover to meet your every need.
Car Salon is the best of both worlds: sales and installation. We offer an array of accessories for truck owners to choose from.
Call our expert sales staff for advice on the best bed cover to fit your needs and budget.
Brands of Bed Covers proudly carried at Car Salon in Canada
Tonneau Cover Canada
In the market today, the most popular and fastest-growing truck accessory is tonneau covers not only will they give you the option for extra storage space, but they will protect the things in your truck bed while still giving your truck a sharp look that is affordable.
Did you know that tonneau covers can improve your gas mileage?
At the Car Salon Restyling and Accessories, we only supply the best tonneau cover brands such as Fold a Cover, TruXedo, Undercover, Extang, Bak Industries, and much more!
From soft cover's to hard and roll up to fold up we have it all. We have one of the largest selections on display in the area!
We carry brands such as Access Cover, Bak Industries, Dura Flip, Extang, Lund, Pace Edwards, Retrax, Roll-N-Lock, Rugged Cover, Tonno Pro, Truxedo, Under Cover.
We install these bed covers all the time and can tell you about all the pros and cons.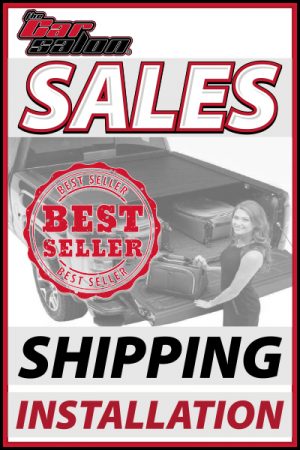 Get the Perfect Cover for Your Truck
We're here to Help. Call Anytime!
Shop all of our Bed Covers Here
We're extending our great prices Nationwide. Don't see what you are looking for? Give us a call!
Find the cover that fits your needs and your budget!
Hard or soft tonneau, roll-ups, tilts, toolboxes, all are sold in Canada by the Car Salon. Roll & Lock, and more, from Extang. All our truck bed covers are completely custom-designed to fit your pickup flawlessly. Was it a long bed, or a side step? We have just the tonneau cover for your pickup truck. Your tonneau cover provides a more aerodynamic profile at your tailgate that reduces wind drag and increases your fuel economy. Tools, supplies, luggage, or anything else that you placed under a tonneau cover is less likely to "go missing".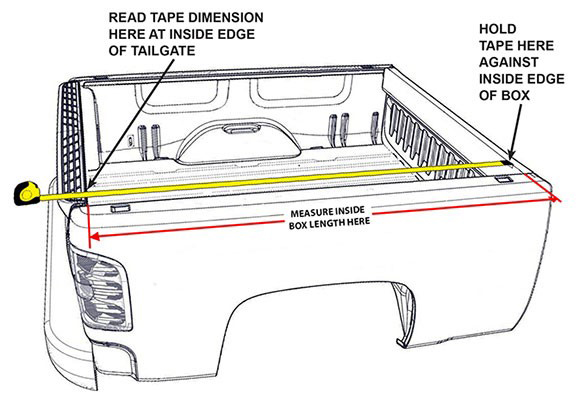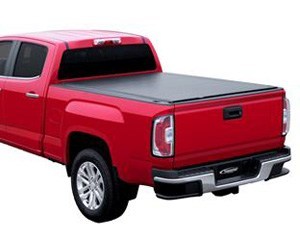 Access® Roll-up
Tonneau

Covers

Premium Truck Tonneau Covers

Proven, trusted and guaranteed since 1991, in every premium ACCESS ® Roll-Up Cover we demonstrate our commitment to information emphasising feature, style and consistency.

The ideal combination of creative fit and finish with outstanding results enhances your lifestyle while at the same time having legendary confidence. When you own a premium ACCESS ® Roll-Up Cover, there's nothing left to do.
BAK Industries Truck Bed Covers
America's #1 Truck Bed Cover
BAK Industries insists that it doesn't mean that it has to look like a work vehicle just because a vehicle is being used for work. We have built a tonneau cover products line that help preserve your truck's functionality and appearance, and take pride in being able to surpass standards through their performance.
We are sure that there is a truck bed cover inside our product line for everyone!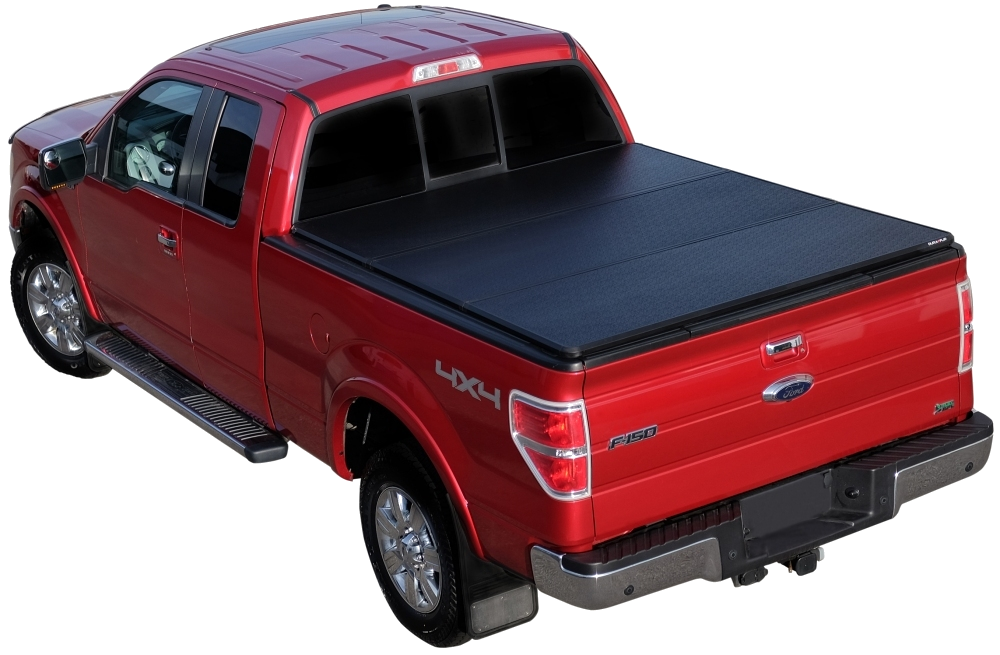 Dura Flip Tonneau

Covers

Canadian Made Tonneau Covers
Reinforced fiberglass top panels
Powder coated aluminum frame structure
Innovative, high strength Weather-FlexTM hinging system
Fast and easy installation/removal (no rails required)
Easily replaceable, weatherproof seal system
Extang Truck Bed Covers
Extang Engineered
It started when bold engineering excellence met our ideals and honesty. A product that is so well engineered that it performs beyond the highest expectations of the truck owner, and constructed to such challenging exact standards. Technology is at the root of why Extang is North America's number-one selling truck bed cover company.
Extang holds more patents than any other business selling truck accessories. Nearly every part of the truck bed cover has been mastered and we refuse to leave anything alone!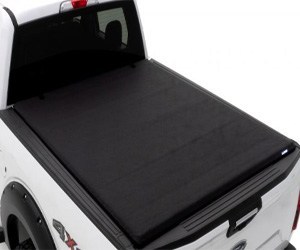 Lund International Bed Covers
Premium Style. Lasting Performance.
Enjoy the ease of customizing your truck or Jeep with Lund International's line of the best truck bed covers. Lund International offers the industry's broadest range of functional body and appearance products to customize and personalize your vehicle.
LUND is the first automotive accessory manufacturer to develop and offer comprehensive packages to customize and personalize trucks. An American-based company, and the creator of the wrap hood shield category through the invention of the Interceptor® hood shield, LUND® designs and manufactures the most stylish, high performance, and premium automotive accessories for trucks, SUVs, and vans. Product categories include: Interceptor® hood protectors, nerf bars, running boards, tonneau covers, exterior accessories, storage and tool boxes, cargo management solutions, and bed accessories.
Pace Edwards by Leer
Retractable Tonneau Covers
Pace Edwards created the original retractable truck bed cover over 30 years ago. Retractable covers are easy to use, secure for your payload, and versatile for any cargo. When choosing the retractable for you, consider these unique features: Electric vs Manual operation and Metal vs ArmorTek Material.
The Car Salon is Calgary's number 1 source for retractable tonneau covers and automatic truck bed covers.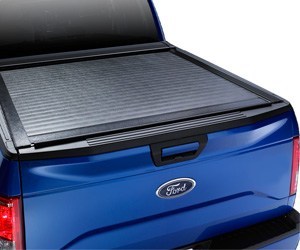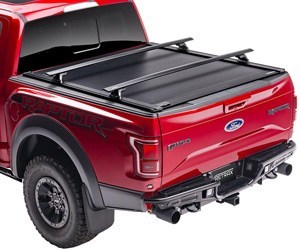 Retrax
Premium Retractable Truck Bed Covers
Founded in 1996, Retrax strives for excellence in design, development, and manufacturing in the retractable truck bed cover market. The company expanded over the past two decades to efficiently create high-quality power/electric & manual hard retractable truck bed covers. Retrax's focus on engineering and innovation has created popular retractable truck bed covers such as the RetraxPro MX and RetraxONE MX.
Roll-N-Lock
Most Advanced Tonneau Cover Ever Made
Roll-N-Lock Corporation has long been the industry leader in retractable tonneau cover technology and is the birthplace of almost all product innovations within this field. It is this vision, coupled with our continuing commitment to quality, that has made Roll-N-Lock the fastest growing producer of retractable truck bed covers in the world.
In 2016, Roll-N-Lock was acquired by Lund International; a leading designer, manufacturer, and marketer of branded automotive accessories. The acquisition was viewed as a significant win for both companies, and has proven fruitful in the ensuing years. Brandon Bernardo, President of Roll-N-Lock, commented, "In business, product is important, but partners are even more so. Joining a storied brand like Lund – one with both global reach and reputation – has not only enhanced the operations of Roll-N-Lock, it has opened significant new outlets for growth."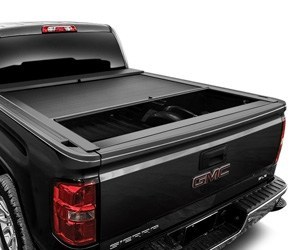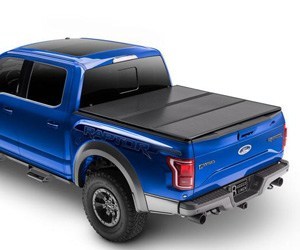 Rugged Liner Tonneau Covers
Truck Bed Covers
Rugged Liner® is a leading manufacturer and distributor of quality aftermarket and OEM truck accessories including pickup truck bed liners, bed covers, and wheel well liners. Since they opened their doors in 1995 in Owosso, MI, Rugged Liner has grown to two facilities totaling 450,000 square feet, and 140 employees. They have been recognized for their export efforts, currently shipping into more than 70 countries.
Tonno Pro Bed Covers
The Tonno Pro Difference
Starting at the front of the unit, you'll notice the front sealant flap. TonnoPro uses a proprietary rubber compound that is specifically designed for use in the outdoors, and is capable of withstanding extreme temperatures from one end of the spectrum to the other. What's more, this unique material is highly resistant the damaging effects of UV rays and pervasive road salt.
The Trifold uses a new soft and flexible rubber gasket to ensure the best possible seal to keep the elements at bay – while competitors tend to use an ineffectual foam tape that is prone to degradation which can lead to cracking and withering over time resulting in a compromised seal.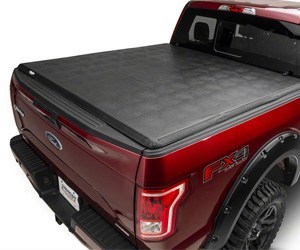 Truxedo
Truck Bed Covers
Since the introduction of the Original TruXedo in 2000, TruXedo, Inc., has led the industry with new and innovative truck bed cover concepts that emphasize style, quality, durability and functionality. The entire TruXedo family shares your passion for automotive customization and we will continue to expand and diversify our product line to meet your needs.
The Lo Pro soft rolling truck bed cover continues to be North America's #1 selling truck bed cover, providing the ultimate in style and functionality.
UnderCover
Upgrade your Truck
From the beginning, Undercover's goal has been to build a company that sets the standard for high product quality, value and superior customer service. We pursue those goals every day, and are committed to earning the trust and confidence our customers place in us.
Need Help? Want your truck bed cover faster? Get expert installation and superior in-stock service at the Car Salon in Calgary.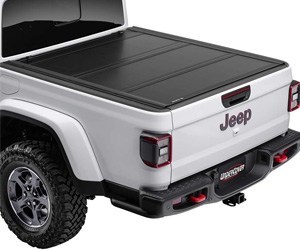 Which tonneau cover is most secure?
The most secure tonneau covers on the market are painted one-piece tonneau covers. Their anti-theft feature locks the cover in place, overlapping the tailgate, and the tailgate can only be opened if the cover is unfastened and upright.
Are BAKFlip covers worth it?
While BAKFlip truck bed covers are more expensive than some other options on the market, the quality, workmanship, and convenience of having one outweigh the cost. We propose the BAKFlip Fibermax tonneau cover if you're searching for a low-cost, long-lasting solution.
Is a tonneau cover worth it?
The investment in a tonneau cover is well worth it. From minimizing cargo loss or damage to improving the appearance of your truck, increasing fuel mileage, preventing premature wear, and keeping resale value.
How long does a tonneau cover last?
A tonneau cover can survive for ten years or more. A tonneau cover's longevity is determined by a variety of elements, including its quality, installation technique, and maintenance. The cover should be washed and inspected for wear and tear every three months or so.
Do tonneau covers improve gas mileage?
The use of a truck bed cover reduced drag by 5.7 percent on average. Fuel efficiency increased by around 1.8 percent as a result of the lower drag. Even while 1.8 percent greater gas mileage isn't a huge improvement, it adds up over the course of a year of driving.
What should I look for in a tonneau cover?
Things to consider when shopping for a tonneau cover:
Security – The best choice is a hardcover with multiple latch points to prevent unwanted access.
Truck bed access – if you plan to haul anything big like an ATV or a dirt bike, you'll need a cover that gives you access to the full truck bed.
Do roll up tonneau covers lock?
Yes, each rolling tonneau cover has its own mechanism for locking itself into place when driving.
Why is it called a tonneau cover?
The French employed a tarp that they put or tied over the tonneau to protect stored valuables from inquisitive eyes or harsh weather. The tonneau cover was the name for this. With the advancement of technology, the tonneau gave way to fixed-roof trunks, and carriages were finally supplanted by automobiles.
Questions?
Have questions about selecting the correct bed cover or the installation process? Give us a call or send us an email & we will do our best to help you today!
Call Now
About Us