We help Calgary drivers make informed Auto Body Shop Repair decisions.
You have the right to bring your car, truck van, or SUV to our auto body shop for car painting, collision repair, dent removal, paint scratches, bumper & door ding repairs, practically any auto body repair necessary!
Simply request to have your auto body repairs be performed at CSN Car Salon Auto Body Centre!
We will not only provide written documentation of the current condition of the vehicle, but you will also receive a price estimate for all necessary car repairs. The open communication offered by our vehicle inspection technicians allows you to remain informed on how to receive the best possible OEM parts and auto repairs.
We are happy to answer any questions you may have and discuss which car repairs can wait and which are a priority.
Our CSN Car Salon Auto Body Center has all the equipment and staff needed to get your car up and running again if you've been in a major accident. Regardless of how serious the damage is, our trained technicians will manage all of your collision repair needs.
Look no further than CSN Car Salon if you're looking for one of the best auto body repair shops in Calgary. Start the process right away and get back behind your car or truck's wheel. We look forward to assisting you in getting back on the road again!
About CSN Car Salon Auto Body Shop in Calgary
CSN Car Salon in Calgary, AB is a locally owned & operated collision repair centre. We operated under the name The Car Salon Autobody for over 12 years. Recently joining the CSN Collision Centre Network.
CSN Car Salon
General Manager: Tony Scott
19,800 Square Feet Facility
Fully Insured
Reception/Waiting Area (Coffee, Magazines, TV, Covid Friendly Seating & Washrooms.
Accreditation (I-Car, ISO, CAA)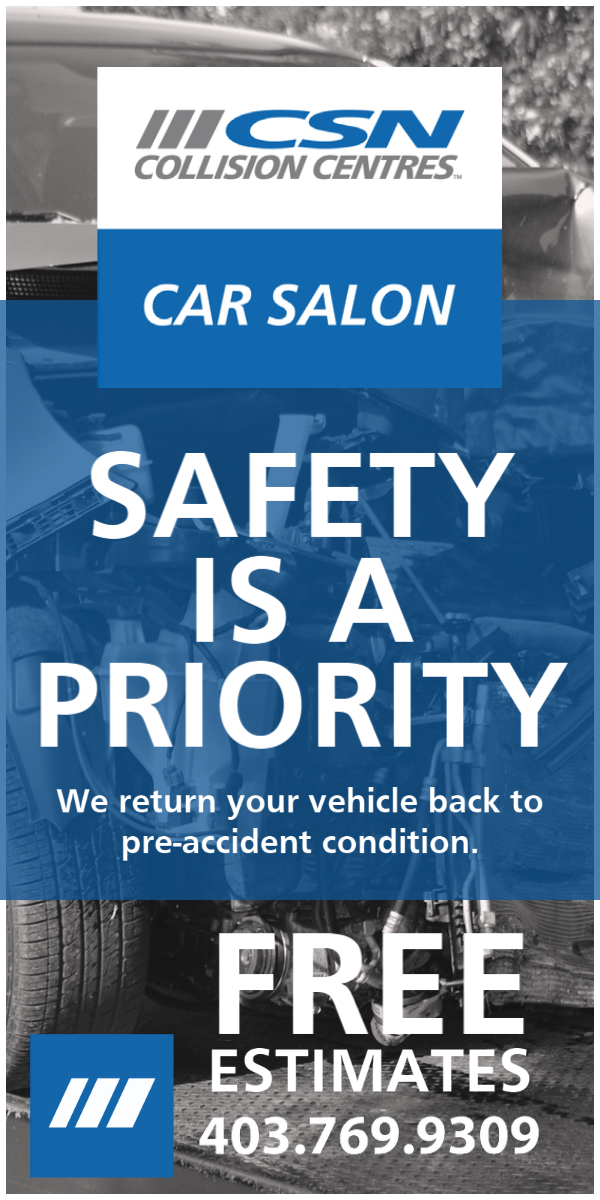 Why choose us for your auto body needs?

Genuine Factory OEM Parts
Qualified Auto Body Technicians
We work with your insurance company
All auto body services provided in house
We also provide mechanic, audio electronic & detailing
Car Salon Fleet Discounts
Let our Car Body Shop, keep you informed so that you can make the most of your budget and needs.
With our vehicle inspections in Calgary, you can count on us to find out all you need to know. We go deeper than the problems a car could have on the surface. We offer inspections on commercial vehicles, cars, and trucks both foreign and domestic. Our qualified technicians know how to inspect every aspect of most systems, regardless of age, manufacturer, or model.
We also do micro painting, bumper repair, scratch removal & paint protection film, dent repair in Calgary.
In auto body shops around Calgary, quality and longevity are required. We have state-of-the-art facilities at the Car Salon Auto Body to support our qualified technicians to return your vehicle to pre-accident conditions.
We have a powerful reputation as a quality car body shop and locally owned company in Calgary for over 20 years. We are so confident that we guarantee a lifetime on your quality ar body repair.
We are constantly training our auto body technicians to remain up to date with the current technologies, tools, and methods. In order to improve quality and efficiency, we continuously upgrade our technology. We do it with thorough, guaranteed quality, from the removal of any indications of corrosion from your car to complete restoration after the accident.
Make CSN Car Salon your Auto Body Shop Near Me in Calgary!
at CSN Car Salon – we work hard to keep our customers happy! For over 20 years, CSN Car Salon has served the NE Calgary community as a one-stop shop for all your automobile needs. CSN Car Salon offers the highest quality collision repair services. Using state of the art equipment, our trained technicians will repair your vehicle properly so that you can get back on the road safely.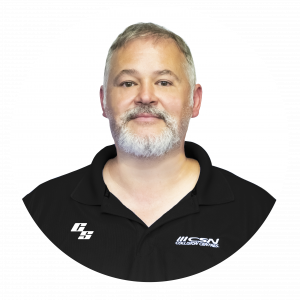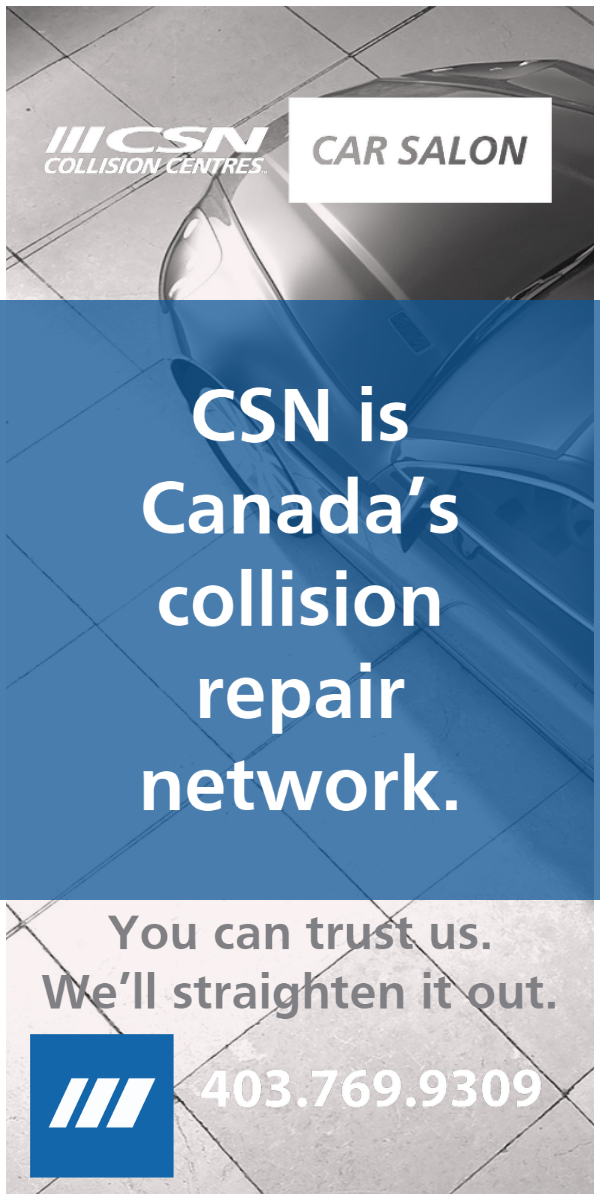 Body Shop
At CSN Car Salon Auto Body Centre we offer

all 

C

o

l

l

i

s

i

o

n

R

e

p

a

i

r

S

e

r

v

i

c

es.
We 
provide 
a state-of-the-art collision
repair 
and 
body
shop service
across 
Calgary 
and 
surrounding 
fields 
for 
all 
makes 
and models
.
Working with the vast resources of The Car Salon Group of Companies.
State-of-the-art collision repair shop for all makes and all models. (with exception to Aluminum STRUCTURAL REPAIRS )
Electronic frame and unibody measuring system
Heated indoor estimating center
Genuine OEM factory parts
Lifetime warranty on our workmanship
Factory warranty on replacement parts
Body Shop Near Me Calgary
We attempt to make everything simple for you as one of the most trustworthy Auto Collision Center in Calgary. All the insurance transactions are handled by us. We can operate on both business and individual automobiles of all types.
We provide you with up-to-date, transparent estimates and invite you to ask questions. Our friendly employees and experts are here to clarify our method and ensure that you are comfortable before we start any job.
Get multiple automotive services performed on the same appointment.
What to do when involved in a Car Accident in Calgary!
What to do if you're in a car crash.
Report a Traffic Collision
According to the Calgary Police Service, if there are injuries, if you have been involved in a hit and run or if the damage to your vehicle exceeds $ 2,000, you should contact the police. In Calgary, you can report the collision by calling (403) 266-1234 or 911.
If there are no injuries, Calgary drivers are advised to go to a district officer with the vehicle involved in the collision and the person involved and ensure that they bring your driver's license, registration and proof of insurance.
What if the other driver won't exchange information? If you are involved in a crash and the other driver will not exchange information with you, the CPS advises the other person that they are required by law to provide their information regardless of who was at fault.
If the person is belligerent or impaired, the police say it is best to call 911. In other cases, call the non-emergency line (403) 266-1234.
The police say they make detailed notes about the other driver and their vehicle and, if possible, note or take a photo of their license plate.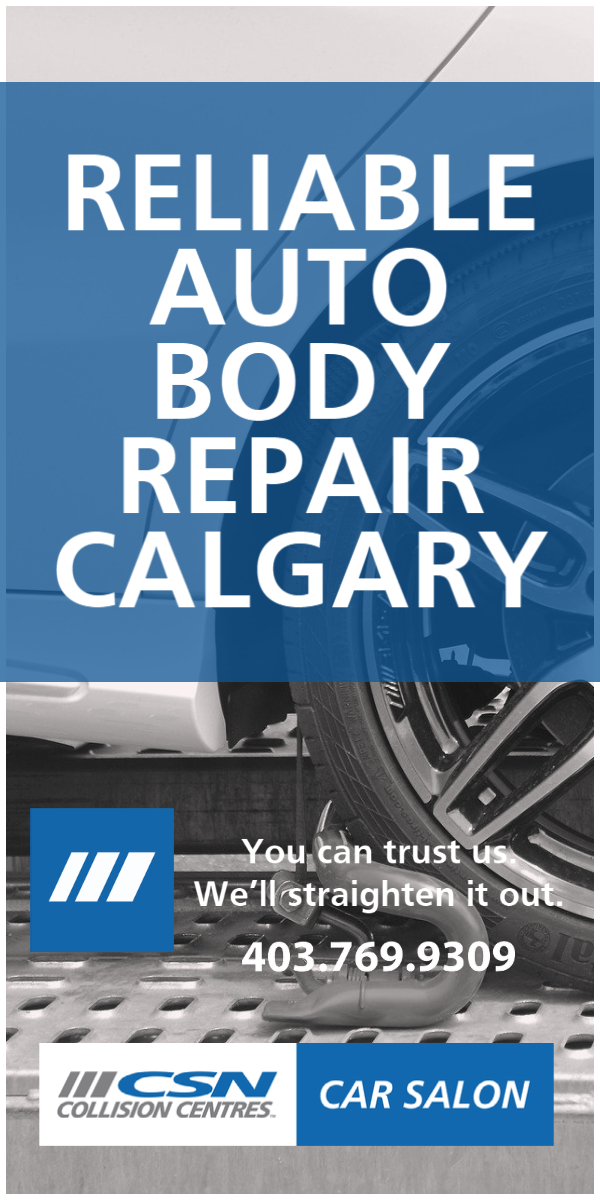 Contact your Insurance Provider
You should let your insurance company know as soon as it is safe to do so.
Even if the collision seems minor and you don't feel injured, anyway, drivers should contact them. Who knows, you may get up tomorrow and your neck is stiff or something like that when you thought you were all right, so it's important to contact the insurance company and tell them you had an accident.
Be sure and ask for at least one auto body repair estimate from us at CSN Car Salon Auto Body Centre if you are in Calgary. We will make sure and take care of yourself and your car from there. If you have any questions please feel free to call us for advice. (403) 769-9309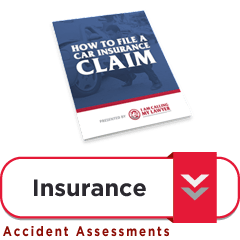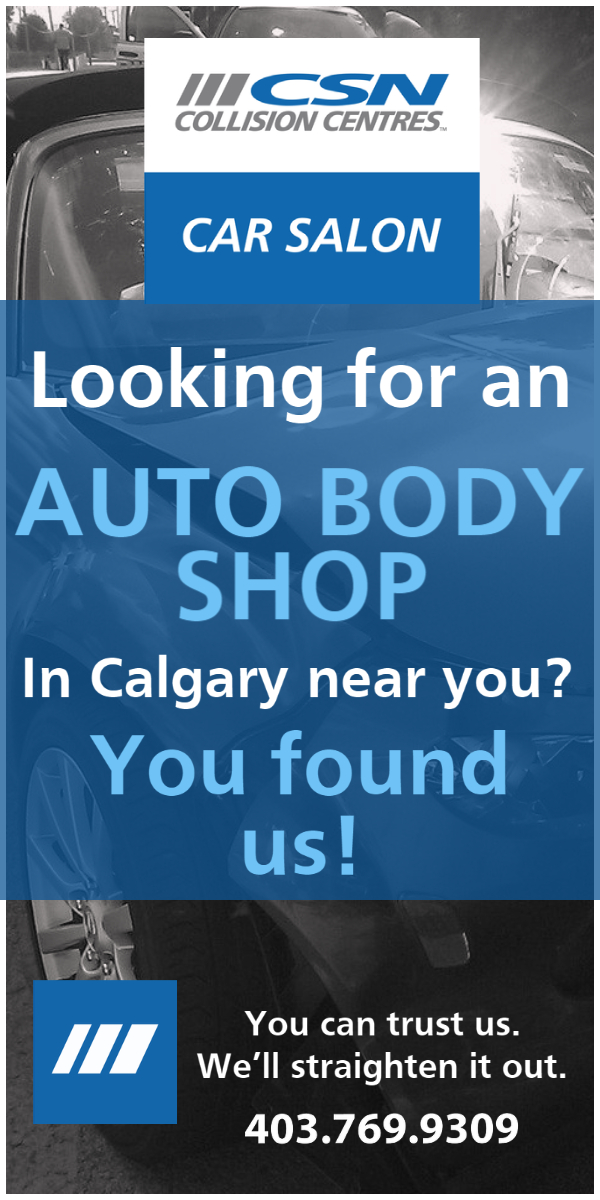 Asking Google for an "auto body shop near me"?
We are first and foremost a family-owned and operated body shop that was established in 1994. The family is completely involved in the company, giving each client private attention, you're not a number at the Car Salon, you're a person.
The Car Salon is conveniently located near the center of the Calgary area, from most places around Calgary we are within 20 minutes. We know that customers are busy and it can be hard to organize to find the time to get your car repaired. If you need a ride, we'll pick you up and drop you off.
We care about the proper way to repair the car, which implies that we educate ourselves continuously via the auto body industry. We also pay close attention to the repair method suggested by car suppliers.
With each job we give a LIFETIME WARRANTY. We use the finest quality products to repair and repaint your car for a permanent shine.
We have an industry-leading turnaround time that means you're going to get your vehicle back in a quick fashion, we're going to order your parts in most instances before you drop your vehicle off.
If you are a senior, student, retired, or served in the army, we also give discounts.
We can help with many of the following services.
Auto Body Repair
Visit the CSN Car Salon, the body repair services, paint & car body shop, and the Alberta hail repair facility. With a state-of-the-art automotive repair center, our collision center location in Calgary is dependable when it comes to your car service repair needs.
Car Salon is qualified as a company that serves not just many of the most famous luxury cars in the world but also serves cars of all manufacturers and designs. Whether you need a repair after a significant accident or repair your car's hail damage after the recent storm, Car Salon Autobody can assist in restoring your vehicle to look like new. We can guarantee that your car is in good hands with us using state-of-the-art instruments and processes, including paintless dent repair.
Our CSN Collision Center team members have both technical certifications and industry experience to offer our first-class service. Our number one objective at the Car Salon is to help you navigate the insurance claim process in Calgary, Alberta as no other car body repair shop does.
CSN Car Salon Auto Body Shop Will Get You Back on the Road Fast!
AUTO BODY SERVICES, COLLISION REPAIR, CAR DENT REPAIR & HAIL DAMAGE REPAIR
Did a speeding driver rear-end you? Did the neighborhood ne'er-do-wells spray graffiti all over your ride? Bring your vehicle to Texas Auto Body in Arlington. We'll work quickly to get you back on the road fast. Whether you need collision repair, hail damage repair, auto part replacement, or auto painting work done, you can trust us to restore your ride to its former glory.
Call 403.769.9309 today to get a free estimate on your auto body repair service in Calgary, AB.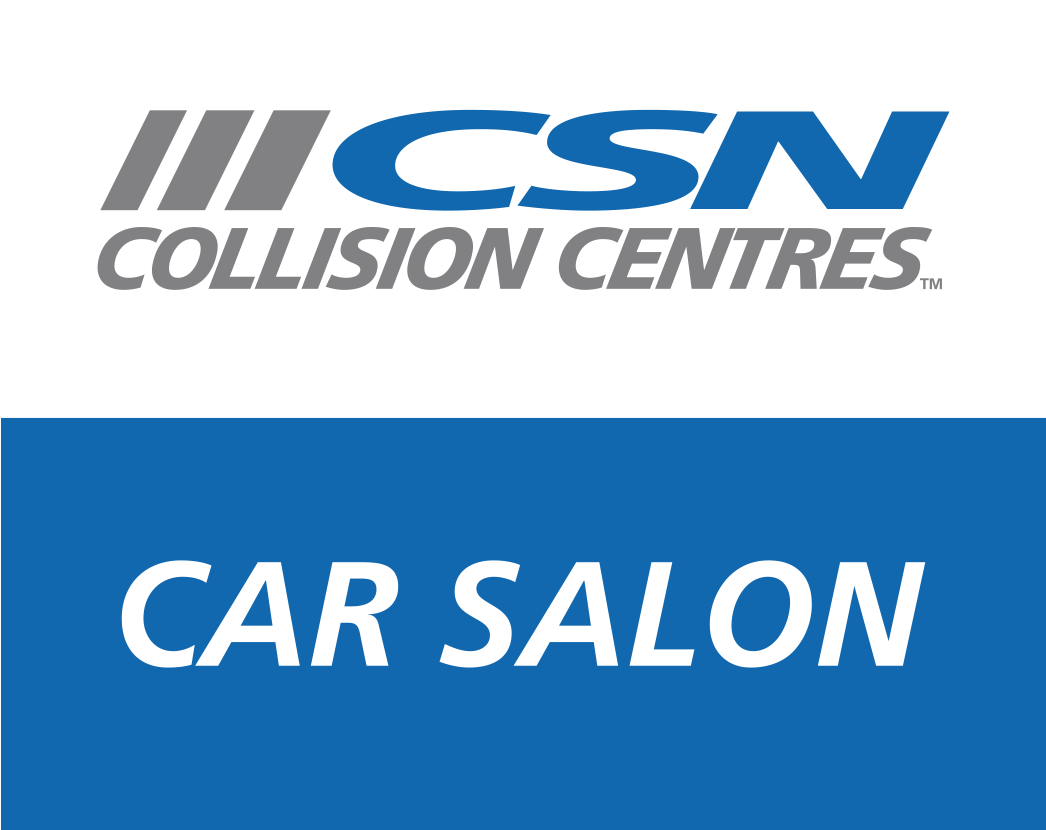 6 reasons to make us your preferred auto body repair shop
CSN Car Salon Auto Body Shop should be your top choice for auto services in Calgary because we:
Are certified by the Better Business Bureau
Rely on over 20 years of industry experience to handle your repair
Work with major insurance companies to make our service affordable for you
Work quickly and efficiently
Offer free towing service
Make customer satisfaction our top priority
We've provided service to many satisfied customers since we've been in business. You can expect us to demonstrate the same courtesy and respect we showed them.
View our Testimonials page to read reviews from some of our satisfied clients in Calgary, AB.
Auto Body Collision Repair
OEM Certified Collision Care Provider
Car Salon Collision Center is an OEM Certified Collision Care Provider, by the Assured Performance Network, an organization dedicated to ensuring that body shops have the proper tools, equipment, training, and facilities to repair vehicles to manufacturer specifications- Ensuring the fit, finish, durability, value, and safety of the vehicle.
We have over 50 years of combined experience in the automotive body repair industry, so you can be assured that the job will be done properly when you bring your vehicle to us. We conform to the finest standards of repairs – your vehicle will not only look good, but your family's safety will also be assured.
Car Salon Collision Center is committed to making your collision repair experience as stress-free as possible. We provide our customers with complete full-service collision repair and custom painting. Each technician on our staff is an expert in quality collision repairs and color matching, custom paint design, fiberglass, and plastic reconstruction, customization, classic car restoration and precision auto detailing.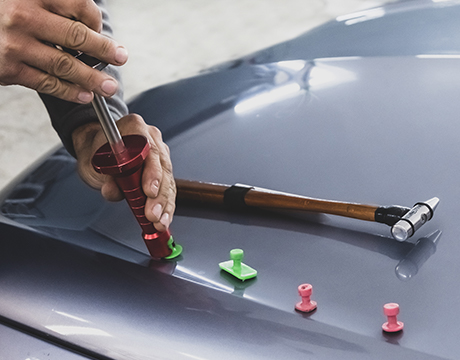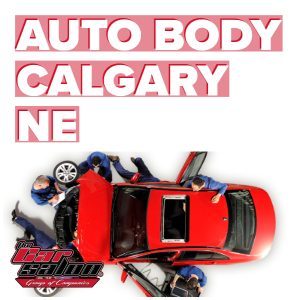 Locally Owned & Operated
Auto Body Shop Calgary, Alberta
By comparison to large national organizations and other non-locally owned enterprises, each of our customers are highly valued. As a community-based business owned and operated locally in Calgary, our goal is to earn your trust and maintain your business for years to come.
We are more than happy to answer your requests for information. Please give us your contact details and tell us more about your autobody repair needs. We look forward to working with you and will be in contact in the near future.
Please stop by or email us pictures of the damaged areas to tcspaint@carsalon.ca.
We will work with you to get an estimate right away.
auto body repair

paintless dent repair

touch up paint

dent repair

bumper repair
paint scratch

car paint repair

paint chip repair

door ding repairs

car frame repair