Commercial Vehicle Maintenance
Light Duty Fleet Services in Calgary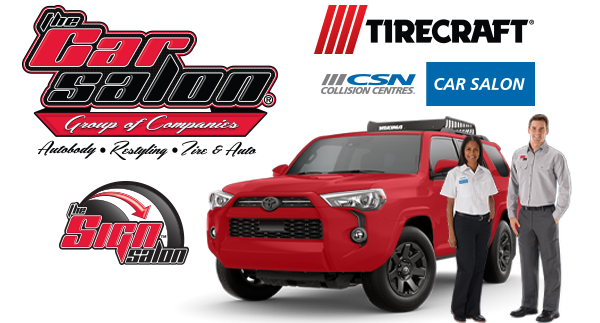 Commercial Vehicle Maintenance
Light Duty Fleet Services in Calgary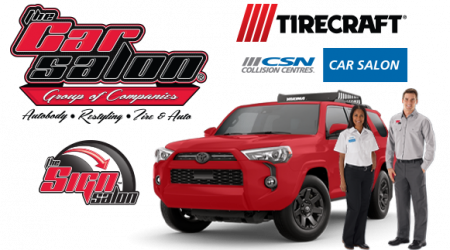 Car Salon provides a Convenient Experience every time. Come in for a Tour!
Car Salon Commercial Vehicle Maintenance Services help Small and Medium Businesses keep their fleet looking good and running safely all year.
You will save time and money by having all of your necessary services performed at the same location.
Fleet Solutions Calgary
Your vehicles are one of your company's most valuable assets. Taking adequate care of them is critical to running a successful business.
Without a proactive fleet maintenance strategy, you risk endangering your employees' safety, failing inspections, and incurring costly emergency repairs and unscheduled downtime.
As a result, the condition of your vehicles is an excellent indicator of the overall health of your organization.



Attention Self-Insured Business Owners:
We can often perform needed Auto Body Repairs for far less than your deductible. Call today to find out more.
Make Car Salon the first stop after buying a new Fleet Vehicle.
We can add years to the life of your commercial vehicle.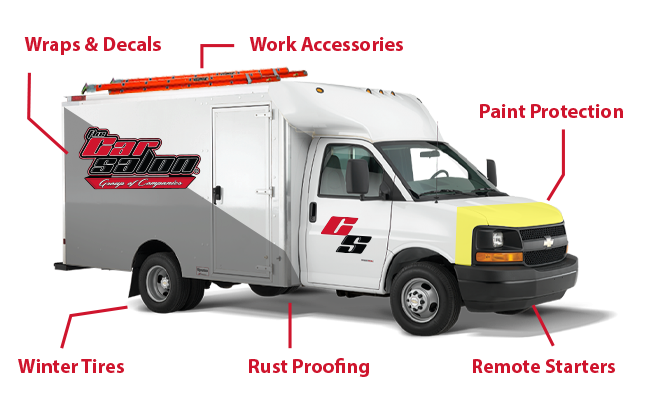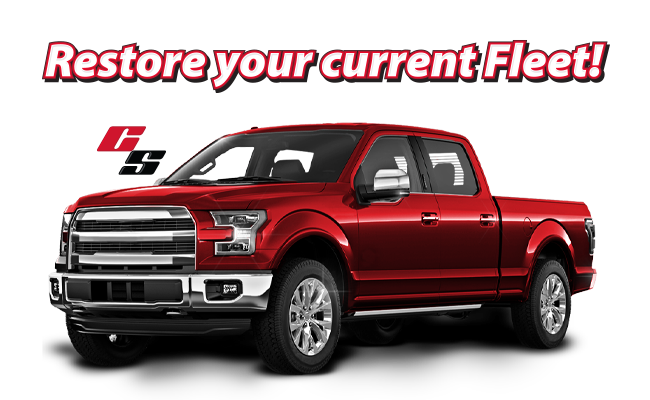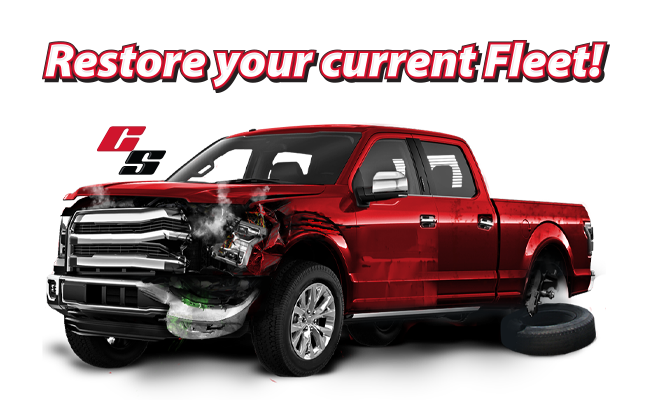 We can also extend the life of your older fleet of vehicles.
From repairing cosmetic dings & scratches to rebuilding your engine we can do it.
Our Fleet Services
No other company in Calgary can provide so many outstanding Fleet Services.
One phone call to the Car Salon and you can schedule all of your vehicle maintenance at the same time.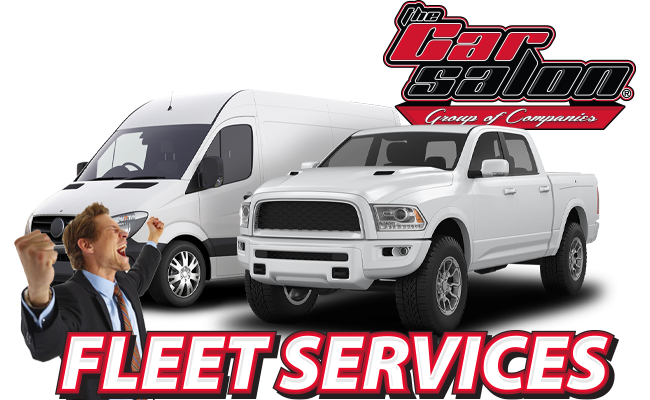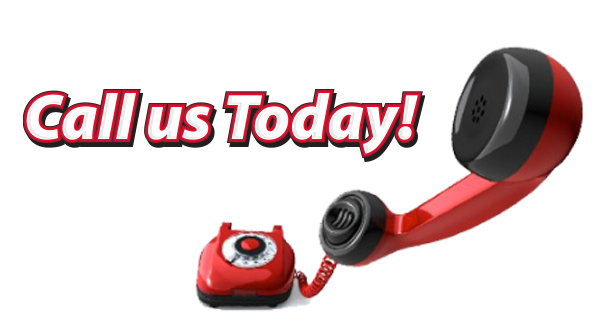 Fleets we Service & Recommend.
Become part of our family today.
How do you maintain a company car?
Create a Fleet Inspector Role. A well-defined inspection schedule is the first step to maintaining a healthy fleet. …
Get Regular Driver Reports. …
Make Sure Your Vehicles Are Fit for Their Purpose. …
Look After Your Tires. …
Keep Your Vehicles Clean. …
Coach Your Drivers. …
Plan Ahead. …
Invest in Fleet Management Software.
What is considered vehicle maintenance?
What does regular car maintenance include? On a regular basis, you should bring your car in for a car tune-up as well as replace consumable items such as motor oil, radiator coolant, brake fluid, power steering fluid, wiper blades, and brake pads.
What is fleet vehicle maintenance?
The practice of keeping your organization's vehicles in good driving condition is known as fleet vehicle maintenance. Good fleet vehicle maintenance ensures dependable and efficient performance through a combination of planning, diagnostic work, and a real-time service and repair schedule.
How do I keep my company car clean?
Remove any folders, tools, beverage containers, or other items from the dashboard. Before driving, remove any mud or snow from your shoes. Clean up spills and dispose of trash as soon as possible. If you become distracted by a spill or a fallen item in the vehicle, pull over and stop in a safe location before tending to it.
What does it mean when a car is fleet?
A fleet vehicle is a car that is owned by an organization rather than an individual. Businesses, nonprofit organizations, and government agencies all have fleet vehicles available for specific purposes that are maintained on a regular basis by professionals. A vehicle is replaced when it reaches a certain age or mileage.
What are the duties and responsibilities of a company driver?
The company driver's responsibilities include dropping and picking up staff, collecting various packages, and maintaining a travel log to record work hours, travel time and locations traveled to. You should also be able to perform routine checks on the company vehicle.
Why is a driver important to a business?
The company driver is responsible for conveying materials, equipment, and staff of the organization to the areas where they are required. … Indeed, even organizations that take part in administrations still rely upon vehicle drivers for the transportation of their staff and other office materials now and again.
Questions?
We are more than happy to answer any additional questions you may have.  Call or email us anytime.
Call for Answers
Extend the Lifespan of your vehicles.
To get the most out of your vehicles, you must be diligent about preventative maintenance. Proper maintenance has been shown to increase equipment longevity, for example, keeping tires at the proper pressure and rotating them on a regular basis increases mileage.
Following the service schedule provided by the vehicle's manufacturer is a good place to start, but keep in mind that depending on your fleet's needs, you may need to get your vehicles serviced more frequently than what the manufacturer recommends.
GPS fleet tracking software assists managers in staying on top of maintenance schedules by automatically tracking metrics such as mileage, fuel consumption, and engine hours, making it easier to determine when each vehicle is due for repairs. This enables them to wisely plan their asset use, budget, and staffing, avoiding wasted time and wages. This also allows vehicles to remain in good working order for longer periods of time, increasing the equipment's ROI.
Regular Fleet Maintenance Reduces Operating Costs.
Another reason to keep up with routine maintenance is that neglected equipment results in higher fuel costs. A poorly maintained engine can consume up to 50% more fuel, and underinflated tires can reduce mileage by up to 10%, contributing to fuel waste.
Following organized maintenance schedules also ensures that vehicles remain in good working order for a longer period of time, increasing their resale value. Furthermore, buyers are more likely to pay more for a vehicle they know has been well-maintained, so if you plan to sell your vehicles, keep detailed records of every oil change, tire pressure adjustment, and so on.