Car Alarm Installations Calgary
Is your car alarm up to the challenges of today's Calgary streets?
Every year, about 6,000 car theft incidents occur in Calgary. While most new vehicles come with security features like an immobilizer or a GPS tracker, security experts agree that having a car alarm system or adding aftermarket alarm systems to your vehicle's current system is extremely beneficial.
Our Calgary Alarm Installs
We are committed to delivering excellent service as the car alarm installers Calgary drivers have trusted for over 25 years. Many alarm systems require the installer to deal with the vehicle's existing wiring system, and it's important to understand whether the alarm system is hardwired or wireless. We have the skill and experience to ensure that your product is configured correctly, whether you want to buy one of our trusted models or you have your own model that needs to be installed.
Sales & Installation
Looking for a car alarm & want to get it installed right the first time?
Car Salon Audio & Remote Starter knows that your vehicle is an investment and offers comprehensive security system solutions to ensure the security of your vehicle and the peace of mind of your owner. Our Calgary area experts at TCS install highly specialized and integrated vehicle safety, which includes many of the unexpected features that thwart thieves from complete car theft and the vehicle's stealing content. Even if you're not there, you can rest assured that your vehicle is monitored by Car Salon's thoughtful and effective security system installation.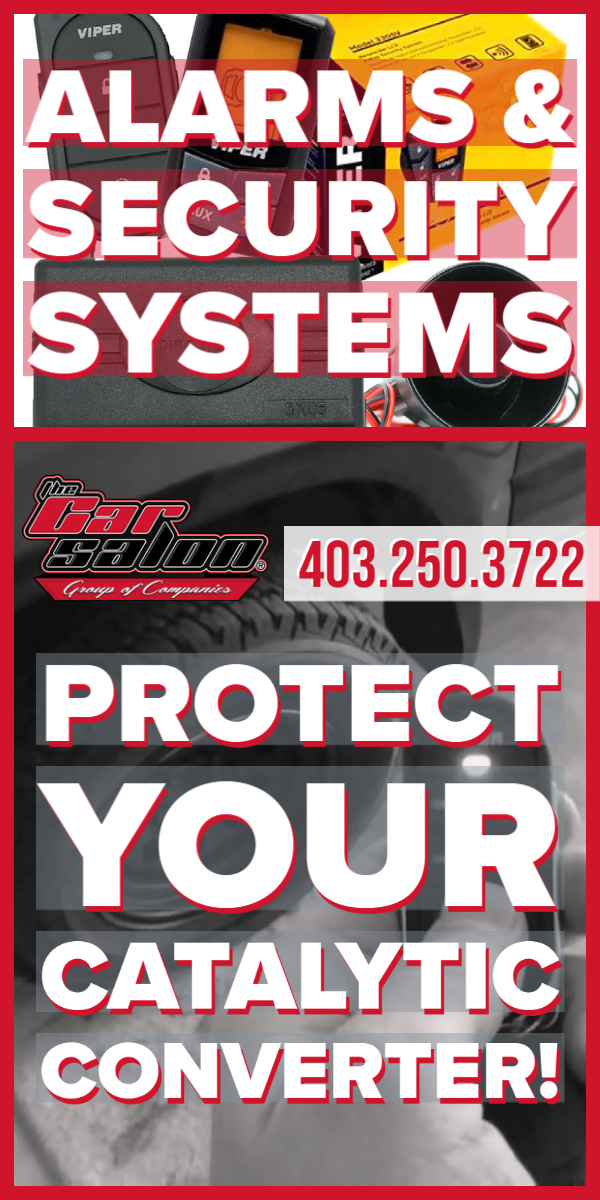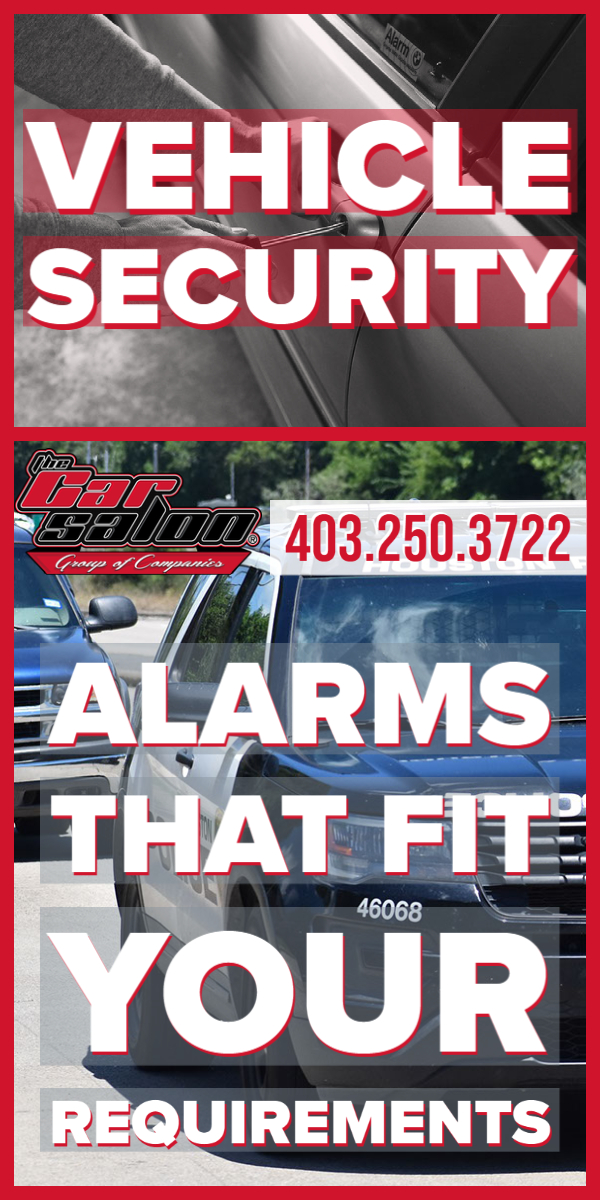 Vehicle Security
The Car Salons' approach to real vehicle safety is unparalleled in the industry. Our installation technicians offer a full range of safe and specialized coverage options for your vehicle at entry points and situational sensors. Here are some of the available coverage options.
Interior Entry Points
Car Salon covers all of your doors, trunk, hatch, or other methods of physical entry through into the vehicle. This is standard practice for all of their security system installations.
Engine Compartment
As many vehicles have the battery contained in the engine compartment, Car Salon covers this entry point as well. In addition to protecting the main power source, covering this entry point also protects those modified or upgraded engines from theft of expensive mechanical components in the engine bay.
Ignition Switch
Should the interior entry doors be breached, rest assured that Car Salon's security system installation also covers the ignition switch and related circuits. Forcing the key cylinder or attempting to 'hot wire' the vehicle, if the ignition circuits activate it means the security system also activates. This is also standard practice for all Car Salon security system installations.
Starter Interrupt
Beyond all the other coverage, Car Salon's standard of installation also includes interrupting the vehicle's starter circuit to inhibit any hot wiring or unauthorized start attempts. It's much harder to steal a car that can't start. Even if a thief were to emulate a complex transponder key code, by interrupting the starter circuit the vehicle simply won't start. This is a safe and effective measure to ensure reliable security and to greatly reduce the probability of vehicle theft.
Specialized Sensors
Car Salon's installation experts can effectively configure and calibrate specialized sensors to address very specific concerns of theft or vehicle damage.
Impact Sensors
These are specific to an impact on the vehicle, such as someone backing into the vehicle, shopping carts in a parking lot hitting the vehicle, or attempts at smashing the glass with blunt objects. Many of Car Salon's options offer a dual-threshold impact sensor in which a lighter impact provides a warning siren blast whereas a heavier impact provides the full security system response.
Glass Breakage Sensors
These specialized sensors are specifically optimized to 'listen' for the high-pitched sound of breaking glass, particularly when thieves use intentional methods to forcibly shatter the glass.
Tilt Sensors
These sensors provide a trigger to sound the security system if the vehicle is being jacked up to steal the wheels or other parts. It's an effective method to protect the vehicle's costly wheel and tire investment or any other 'exposed' mechanical performance parts.
Proximity Sensors
These are sensors that project an invisible microwave radar (high frequency) field that, if breached, will trigger the security system. Proximity sensors (also called 'radar' or 'ultrasonic' sensors) are ideal for open vehicles like convertibles, Jeeps, and sunroof cars as well as for open truck beds, even boats, or RVs.
Car Alarm Back-Up Battery
As an added measure for enhanced security and longevity of coverage, Car Salon can add a backup battery system to any security system installation, either in the form of a separate small power source hidden away or as a second (self-contained) back up battery siren that will continue to sound whether or not the vehicle's main power source is disabled.
Get multiple automotive services performed on the same appointment.
Calgary's Car Alarm Specialists
We have the most comprehensive range of car alarms, remote engine starts, keyless entry, and security systems on the market. Instead of paying for something you don't really need, you can have various combinations of different functions. We have everything you need, whether it's a single LCD remote, two keyless entry remotes, or just a remote starter.
Why Buy a Car Alarm?
This year, over a million vehicles, will be stolen. Don't become a statistic; so-called "factory defense" simply isn't up to the task of keeping your vehicle and its contents secure.
"When there were horses, there were horse thieves…"
It's actually very easy. There are criminals out there who want to steal your car or smash your window and steal your belongings. According to the FBI, there were an estimated 1.2 million motor vehicle thefts nationwide in 2006, with property damages totaling $7.9 billion and an average of about $6,650 per stolen vehicle. That doesn't include the value of stolen vehicle contents ($1.3 billion) or accessories like wheels, airbags, and headlights (nearly $530 million).
Cars get stolen every day (actually every 26 seconds!)
Experts recommend Layers of Protection
The four major layers recommended by the National Insurance Crime Bureau are:
• Common Sense
• Warning Device
• Immobilizing Device
• Tracking Device
Stolen Car Facts
The estimated cost of a stolen car is $6,600, plus the hassle!
When your car is stolen, it opens a whole new can of worms. After that, you must deal with the insurance provider to obtain a police report. Then you'll have to rent a car, hitch a ride, or take the bus. You may or may not get your car back, delaying your decision to purchase another vehicle. And even though you do get it back, it will be thrown away. With a properly fitted warning, it's much easier to stop getting your car stolen in the first place. Viper.com (Courtesy of Viper.com)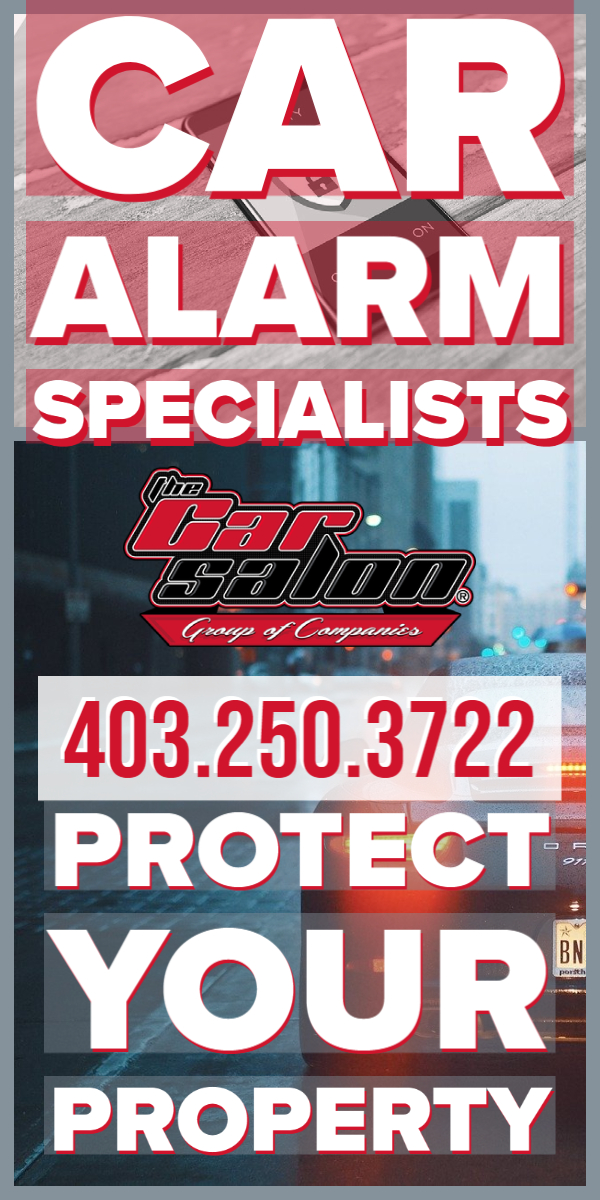 How much does it cost to put an alarm on your car?
A standard car alarm/security installation for a non-luxury vehicle would cost between $249.99 and $2499.99, according to a brief survey of Compustar and Viper dealers. Prices differ depending on the year, make, and model of your car.
What triggers a car alarm?
Shock or vibration sensors, which detect when someone or something tries to move or gain access to the vehicle, are the most common type of sensor used in car alarm systems. The alarm is set off when there is activity.
What is 2 way car alarm system?
A two-way system allows you to send a signal to the vehicle and for the vehicle to return the signal. This means that a one-way mechanism can only be used for locking/unlocking, trunk/window lowering, and so on. If there is an issue, a two-way device can send a signal to your remote.
How can I fix my car alarm?
Shutting-off. Find the shut-off switch for your alarm system. …
Reconnect the negative terminal to your battery after allowing at least 30 seconds to pass. If the alarm goes off, try following these steps again. …
Checking by Your Installer. Check and make sure your dome light is not staying on. …
Contact: us at the Car Salon we can troubleshoot it for you.
Is Viper a good remote start?
Viper's security and remote start device displays internal temperature and has an LCD transmitter, a range of one mile, a shock sensor, and door and trunk triggers. … It has an excellent range for an entry-level system, and you can remote start your vehicle using a cell phone
Are car alarms worth it?
While no current studies show that car alarms aren't worth the hassle, evidence suggests that vehicle recovery systems, such as OnStar and LoJack, and immobilizers (computer chips in your key that the car must detect in order to start), are more efficient than audible alarms.
Will a car alarm lower my insurance?
Yes, but maybe not as much as you would think. A car alarm serves as a deterrent to robbery. There are perils protected by your car insurance policy's Comprehensive or Other Than Collision Coverage. Using a car alarm reduces the portion of the insurance policy that covers car theft.
What causes car alarm to go off for no reason?
Usually a Low Battery. It will set off your alarm system if your car battery is low and isn't transmitting the right amount of voltage to it. Battery terminals that are rusted and worn out can also be a concern.
What is a Viper alarm?
Viper is the most popular vehicle protection and remote start brand in the world. They use cutting-edge technology to keep you in control, with a variety of options and features you can rely on.
How do I make my car alarm stop going off?
Check your owner's manual. Every vehicle is different. …
Lock your doors. Getting into the car and locking your doors (assuming you have electric locks) might stop the alarm.
Turn the car on. …
Turn the ignition on and wait. …
Pull the fuse for the alarm. …
Pull the wires for your alarm. …
Disconnect the battery.
Car Alarms
The Car Salon carries a wide selection of car alarms and vehicle security systems with key-less entry and remote start at great prices.