Auto Repair Shop Calgary
The Car Salon – Tirecraft Calgary 32 Ave. NE
Established in 2004, The Car Salon is a locally owned and operated auto repair facility in Calgary, Alberta. We work on both foreign and domestic vehicles — from routine maintenance such as an oil change or tune-up to repairs for major damage such as engine rebuilds or transmission repair. We are now one of Northeast's largest and most reliable auto repair facilities.
Every day, Tirecraft Calgary 32 Ave. NE strives to be the best mechanic shop in Calgary with a guarantee of satisfaction. We pride ourselves on same-day service on most mechanical repairs and are proud to be a CAA Approved auto repair facility. Our auto repair technicians all hold ASE Certifications and have over 100 years of combined experience.
Unlike your typical auto repair shop, The Car Salon recommends only the services your car needs. We are here to provide you with professional and dependable maintenance and repair services on all makes of vehicles.
Our Car Repair services include:
Air conditioning & heating repairs, Alignments, Auto Repair, Battery & alternator (testing/replacement), Auto Glass, Axles, Brakes, Check Engine Light, Clutches, Computer Diagnostic, Cooling System/Radiators, Drive Train, Electrical, Emission/Smog Check, Engines, Exhaust/Mufflers, Fleet Service, Flushes, Fuel System, Inspection/Diagnostics, Lights, Oil Change, Overhaul, Pre-Purchase Inspection, Speedometers, Steering, Suspension, Timing Belts, Tires, Transmissions, Tune-Up, Wheels, Scheduled services – 30K, 60K, etc., Fluid Leaks, Water pump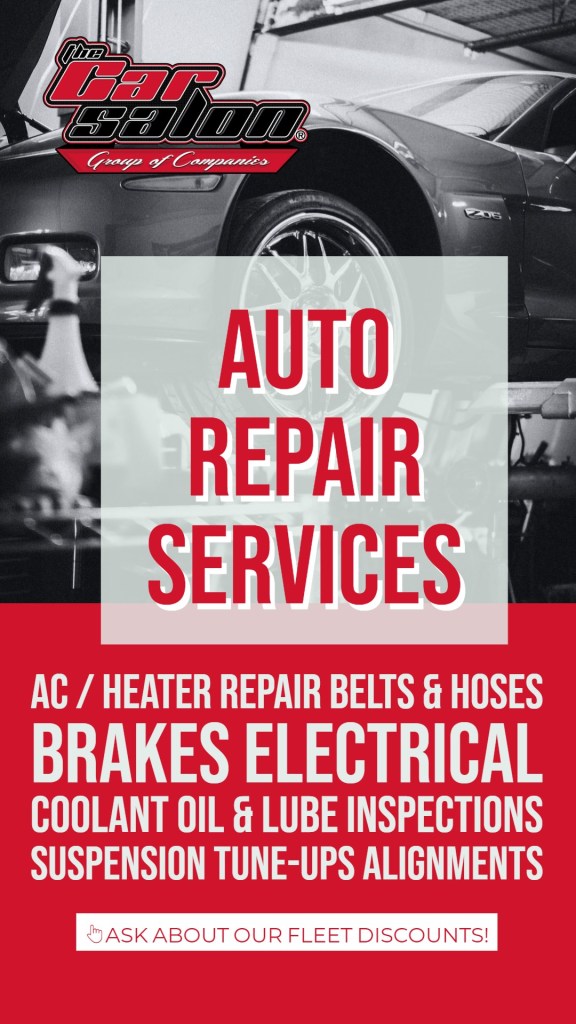 Looking for Auto Repair near me?
In Calgary where you choose to get your car fixed can make a big difference with the service and quality of the final auto repair. As well as the price you receive.
Choosing the wrong mechanic shop can lead to a costly drawn-out project. That only fixes the problem in the short term.
Make us your go-to Auto Repair Calgary NE Location!
Cutting corners and incomplete or incorrect auto repairs can become a much bigger issue down the road. Just because the price seems cheaper does not mean you will get the most cost-effective job done for your vehicle long term. At The Car Salon Tire and Auto Repair Center in Calgary, AB. We offer complete auto repair services that are designed to keep your vehicle running in near new condition. Our reliable and affordable auto repair work has set us apart as a trusted name in the community. And we pride ourselves on the high standard of quality we maintain in every job we undertake.
Car Repair
Car Salon Car Repair Provides Exceptional Auto Repair Services In The Heart Of Calgary, AB
Whether your car requires a replacement part, general maintenance, or a full overhaul, at great rates we will always provide excellent service. Bring your car to us, and in no time we'll get you back on the street! We also offer parts and services specials. This is just our way to help you stay in top condition with your car or truck. We worry as much about your car as you do!
Don't rely on an amateur! If you need an experienced mechanic to evaluate your vehicle, call The Car Salon Tire & Auto Centre today!
We guarantee customer satisfaction! Please call us for details.
The Car Salon's licensed mechanics employ current automotive repair techniques today and are equipped to manage all significant and minor automotive repair services on both domestic and foreign cars. Below are some of the many services we provide for car repair: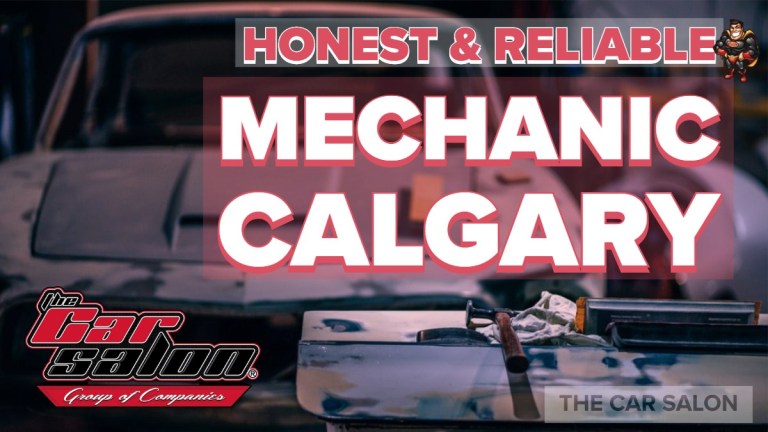 Tirecraft Calgary
Auto Mechanics in Calgary, Alberta
The Car Salon Tirecraft 32 Ave – Full-Service Auto Repair in Calgary. We perform European, Import, and Domestic auto repairs. If you need a top-notch auto repair shop you can trust then look no further.
Tire & Wheel Services Calgary
We offer car inspections, suspension, tire and wheel services, wheel alignments, including two and four-wheel alignments, tire repairs, balance, and rotation. Think of us are your trusted "mechanic near me".
Get multiple automotive services performed on the same appointment.
Auto Repair
We're a full-service auto care center, with certified technicians qualified to perform the 30K, 60K & 90K services required to maintain your new car warranty …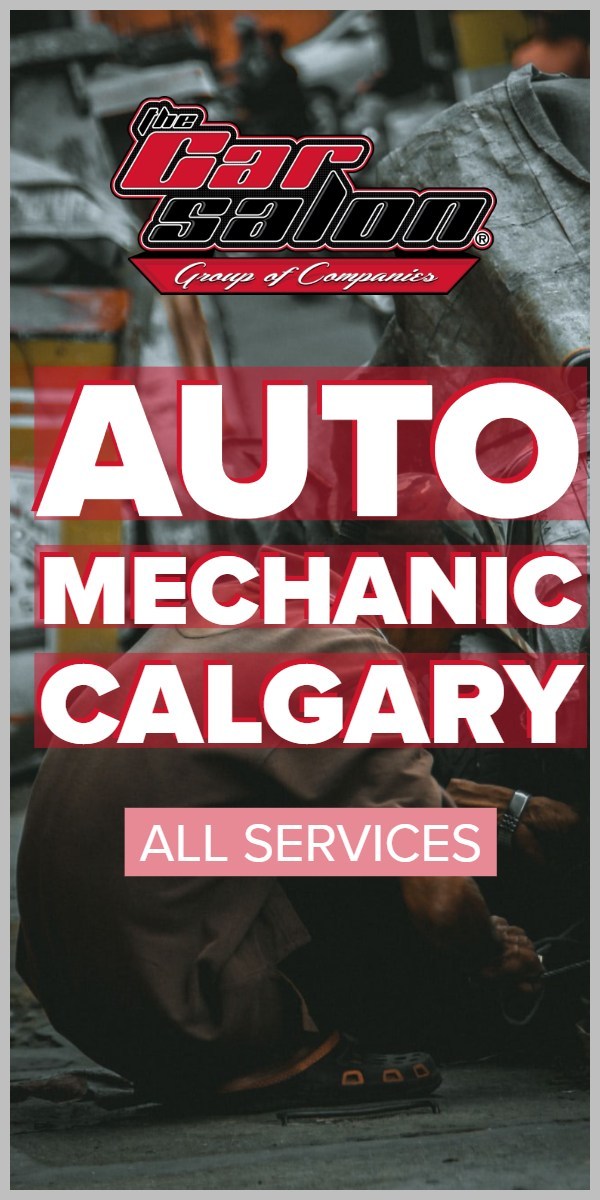 Mechanic Calgary
The Car Salon Tirecraft 32 Ave. serves the Greater Calgary Area with decades of experience as a full-service, automotive repair, and maintenance shop. We are specialized in European, import, and luxury vehicles, serving all manufacturers and models including domestics.
We offer affordable service as an independent repair shop without compromising quality. When it comes to BMW, Mercedes-Benz, and GM diagnostics and repairs, we are an outstanding dealer alternative; we have factory-level equipment and technical experts with direct access to the facilities enabling comprehensive diagnostic tests for correct recommendations.
We carry out an inspection with each regular maintenance service and provide timely reminders to keep you on track. Preventative maintenance can save you from large repairs that are unexpected. We do complete major suspension, steering, transmission, and engine repairs in addition to the basic operation.
With outstanding tires and wheel alignments, we can keep you going down the road safely. All repairs are recorded in the CARFAX maintenance history; it helps to keep records, views, and resales easily. By going to mycarfax.com, you can access your files for free. You can count on superb quality repairs as a highly accredited shop backed by our excellent guarantee.