CSN Car Salon
Fast & Affordable Auto Body Repair In Calgary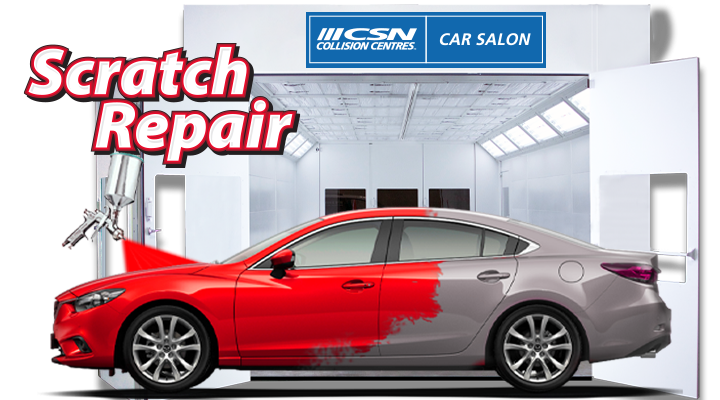 CSN Car Salon
Fast & Affordable Auto Body Repair In Calgary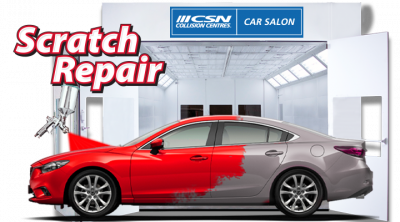 Car Scratch Repair Services in Calgary
CSN Car Salon offers Quick and Low-Cost Car Scratch Repair at our full-service auto body shop in Calgary. This means we repair everything from minor door dings to major collision damage. in Calgary.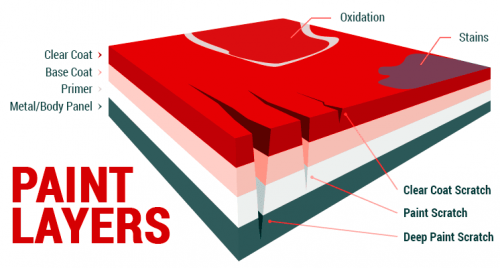 Scratches, Scuffs & Paint Chips
Car scratch & scuff repairs are considered minor auto body repairs and are a real eyesore! We can assist you whether your vehicle clashed with some branches or was keyed. Whatever the cause, we have a repair solution for you!
Determine the Type of Damage:
A vehicle has four layers, the outermost of which is the clear coat. The layer beneath is the actual paint, also known as the base coat. Below the paint is a primer, followed by bare metal. The repair procedure will be determined by the depth of the scratch.
Is it possible to buff out the damage?
Scratches can sometimes be removed by buffing or wet sanding if they are minor enough. Deep scratches, on the other hand, will necessitate sanding, priming, and painting.
What about some touch-up paint?
It is best to seek professional advice before using touch-up paint (which can sometimes make the situation worse).
How much does it cost to repair a car scratch?
The cost is determined by the location and depth of the scratch. When scratches are limited to a door or a single panel, it is less expensive. If the repair requires repainting, the cost will be determined by whether your vehicle has a two, three, or four-stage paint finish. The cheapest is a two-stage paint that consists of only a base coat and a clear coat. Additional layers, such as white pearl, will be included in a three or four-stage paint.
Considerations:
When deciding how to proceed with the repair, several variables must be considered. What is the value of your vehicle, and is it leased? If your car, truck, or SUV has a moderate to high value or is leased, it is best to have it repaired by a professional auto body repair facility. You will pay in the long run for a poor repair when you trade-in or return the leased vehicle.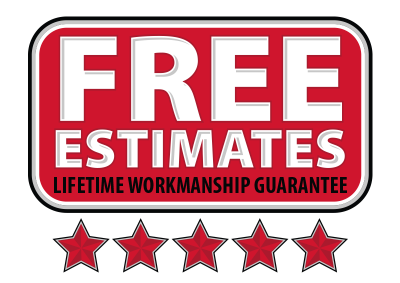 CSN Car Salon Auto Body
1725 32 Ave NE #138, Calgary, AB T2E 7C8
Located in: McCall Lake Plaza
Give us a Call!
Is it possible for me to file an insurance claim?
You may be able to file an insurance claim if your vehicle is covered by comprehensive coverage. Incidents such as a falling tree branch, a shopping cart colliding with your car, or vandalism are examples of what may fall into this category. A police report is frequently required when filing a vandalism claim.
The scratch must have been caused by colliding with another object in order to be covered by your collision coverage. Sideswiping another vehicle, scraping tree branches, or having a car scratched in a car wash are some examples.
If you file a comprehensive or collision claim (and the insurance company approves the repair), you will most likely be required to pay a deductible, and the insurance will be responsible for the remaining amount owed to the auto body shop.
Car Salon takes pride in providing honest repairs. If a scratch can be buffed out, we will usually take care of it while you wait; however, some car scratch repairs require painting. Customer satisfaction and repeat/referral business are our primary objectives.