Brake Shop Calgary
Exceptional Brake Repairs & Services
Trust our brake shop to help you keep your vehicle safe, secure, and efficient.
Brake Check & Service in Calgary, AB
Don't let your bad brakes stop you short. With the Car Salon Tirecraft, brake maintenance and repairs can be within your budget. Visit our location near you today!
At the first sign of trouble, schedule an appointment, or contact us for a quote.
Put a Stop to Brake Problems in Calgary, AB
Do screeching brakes, a spongy pedal, or weak stopping power have you searching for brake service near me in Calgary?
The Car Salon Tirecraft hooks you up with brakes for less than many other shops.
Thanks to our easy-to-download brake coupons, you can save on the brake repairs and services you need to keep you safe on the road.
Watch out for signs! Smells, sounds, and vibrations in your steering wheel can all mean that you have problems with braking.
Grinding or squealing can mean that your pads and shoes are too worn. The burning smell near your tires isn't normal, and it's a sign that you need a brake inspection.
Whatever the case may be, your best bet is to get a brake check before things get worse, as the damage could spread throughout your brake system.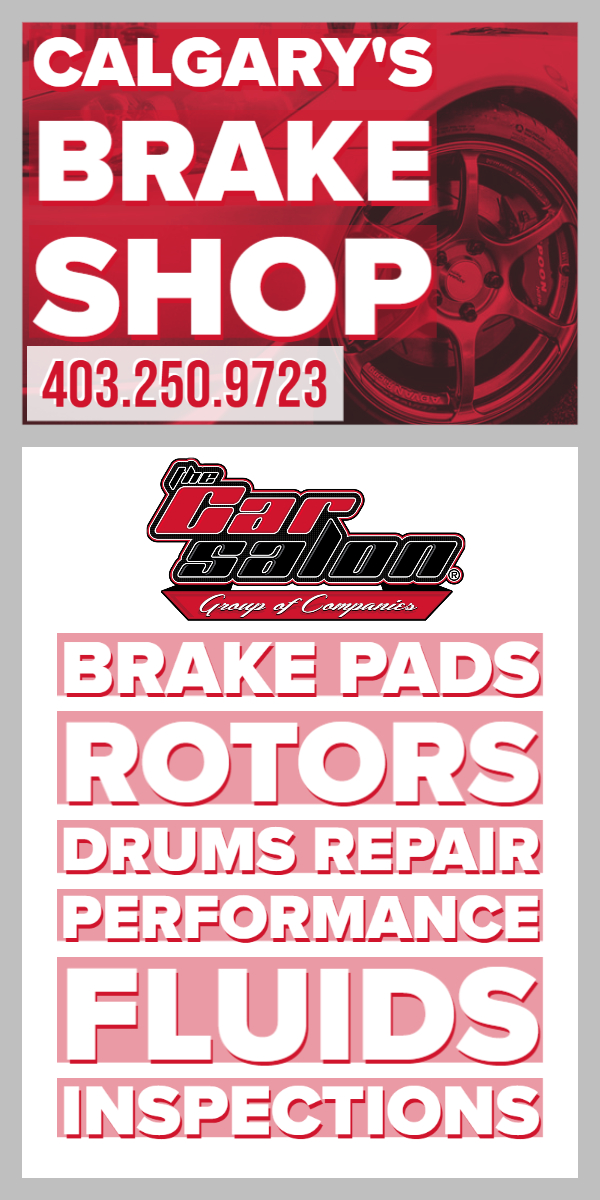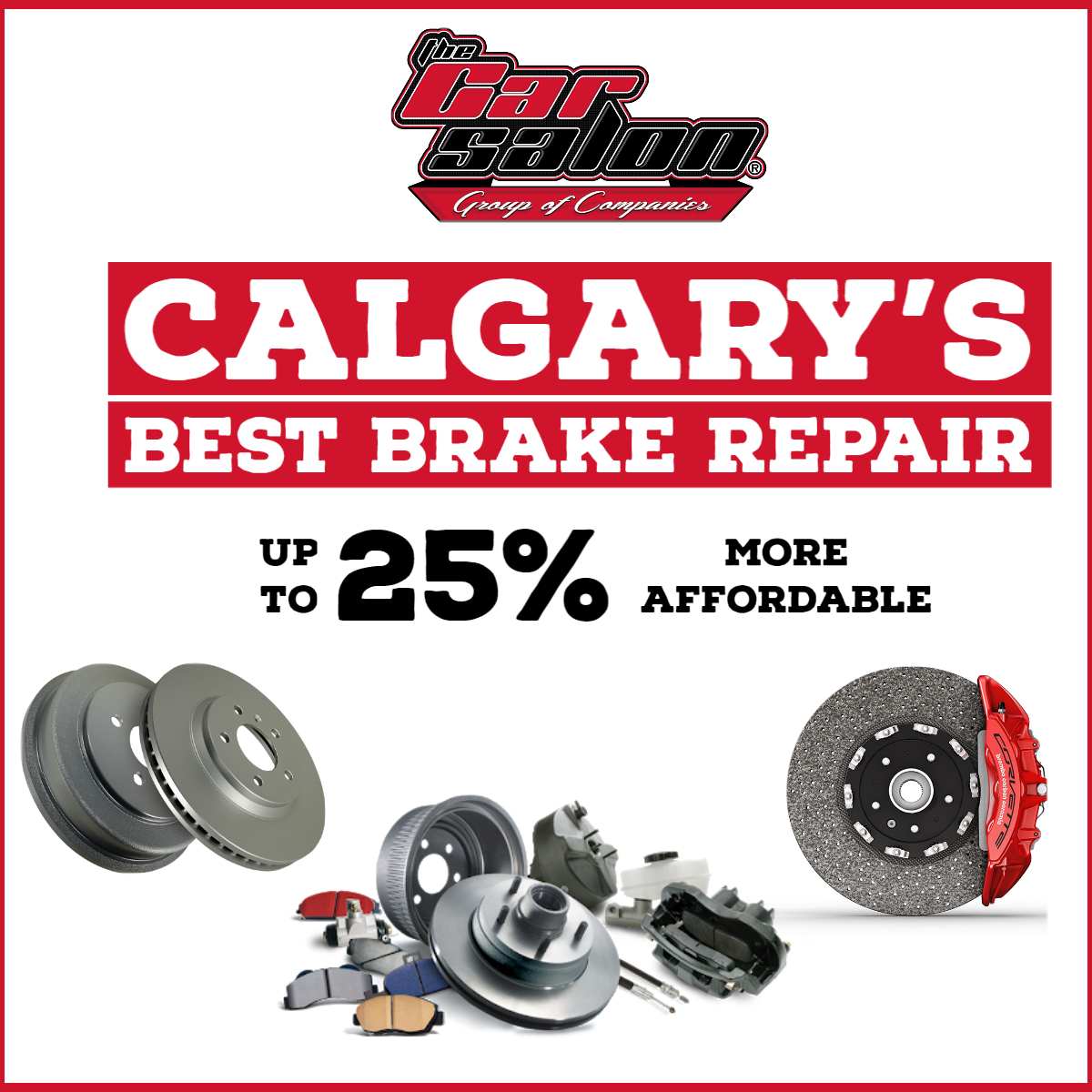 Calgary Brake Services to Beat the Rest
Visit Calgary's Car Salon Tirecraft for a free brake check at a time that's convenient for you.
In addition to checking the health of your brakes and brake fluid, a technician will measure pads, rotors, and drum wear.
We will then consult you about the service your car or truck may need, such as a brake fluid change, a brake line replacement, a rotor, and a drum resurfacing, or a brake pad replacement.
Whether you need new pads or hoses, you'll find that we're the right choice for affordable brakes.
Our technicians perform hundreds of brake repairs every year!
Need New Brakes?
Costs for repair or replacement of an anti-brake system, or ABS, may sometimes be of concern.
The first thing you need to do is bring your vehicle to the specialists at the Car Salon Tirecraft in Calgary, AB.
Signs Your ABS System Needs Service
In general, vehicles equipped with an ABS brake system have a dashboard light associated with the system. Some older vehicles may use the check engine light. However, during ABS brake failure, your car will start showing physical signs.
More effort may be needed to press down the brake pedal, or the pedal may actually be unresponsive. If your ABS brakes require service, you will still have the control and use of your regular braking system. This is no reason to ignore the ABS brake service.
You may need only a new brake fluid or just a small part. Maybe new brake pads are needed.
Get multiple automotive services performed on the same appointment.
Get multiple automotive services performed on the same appointment.