RTX Wheels Calgary
The RTX Wheels line started in 2003 with a selection of 3 models. Over the years, with the different technological innovations and following the market trends, they diversified their offering to the level we now know. Car Salon is proud to offer the broadest selection of alloy wheels on the Canadian market with over 120 models available
Over the last 10 years, this company has become the number one leader in the alloy wheels Canadian market.
The RTX line started in 2003 with a selection of 3 models. Over the years, with the different technological innovations and following the market trends, RTX  diversified its offering to the level we now know. RTX is proud to offer the broadest selection of alloy wheels on the Canadian market with over 120 models available.
Having more than 8,000 authorized retailers all around the country, RTX ensures a nationwide presence and an unsurpassed coverage of the automotive market. Our 4 distinct wheel series, each answering specific industry standards, will provide a model for every car category on the market.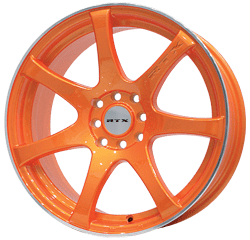 Offering wheels built with the Flow Form technology, replica wheels with the proper dimensions and specs for many car or truck makes and models, wheels with classic designs and others with modern and unusual styles, as well as rims for the ever-growing trucks and pickups segment. RTX Wheels has grown in to a vital wheel manufacturer in the country.
RTX Wheels is proud to introduce our wheels line-up.