Auto Repair Calgary AB |  Car Repair Shop
The Car Salon – Tirecraft Calgary 32 Ave. NE
Top rated Calgary auto repair and mechanic: The Car Salon, your locally owned and operated repair facility since 2004. We specialize in servicing both foreign and domestic vehicles, from routine maintenance like oil changes and tune-ups to major repairs such as engine rebuilds and transmission fixes. We are now one of Northeast's largest and most reliable auto repair facilities.
Every day, Tirecraft Calgary 32 Ave. NE strives to be the best mechanic shop in Calgary with a guarantee of satisfaction. At The Car Salon, we take pride in offering swift same-day service for most mechanical repairs. We're honored to be a CAA Approved auto repair facility. Our auto repair technicians boast ASE Certifications and bring a collective experience of over 100 years to the table.
Call us for an appointment we want to hear from you.
Unlike your typical auto repair shop, Car Salon recommends only the services your car needs. We are here to provide you with professional and dependable maintenance and repair services on all makes of vehicles.
The Car Salon – Auto Repair & Tire Shop
1725 32 Ave NE #130, Calgary, AB T2E 7C8
Friday: 8a.m.–5p.m.
Saturday: 9a.m.–1p.m.
Phone: +14032509723
3XJM+78 Calgary, Alberta
Helping Calgarians Get Ahead.
At Car Salon Tirecraft® our technicians and mechanics are certified to perform factory required maintenance, to keep your warranty valid.
Get Expert Advice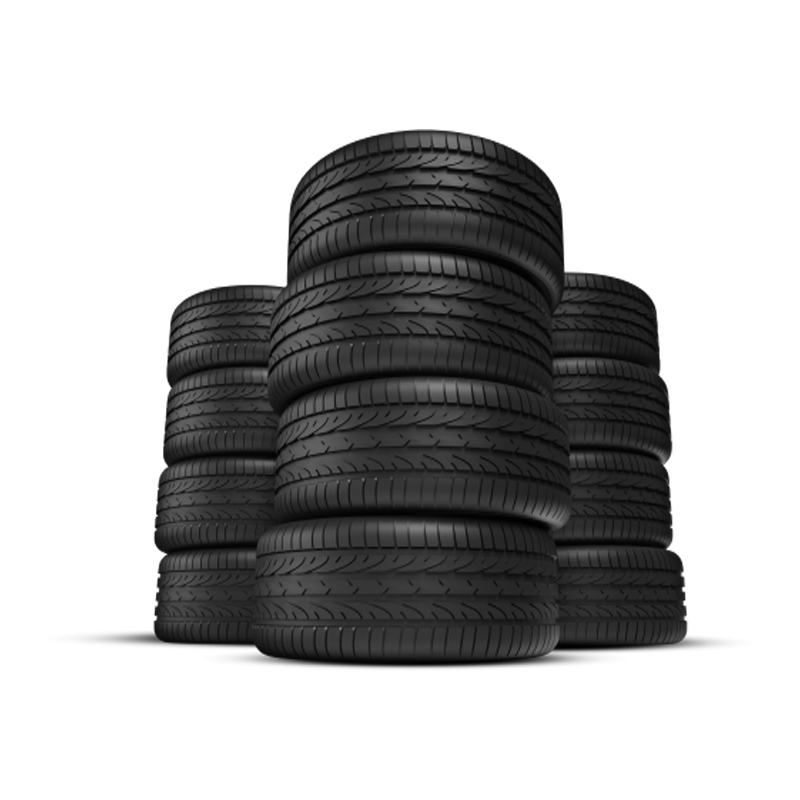 Best Tire Deals
Browse our Shop for Tires Widget! For the best in Calgary.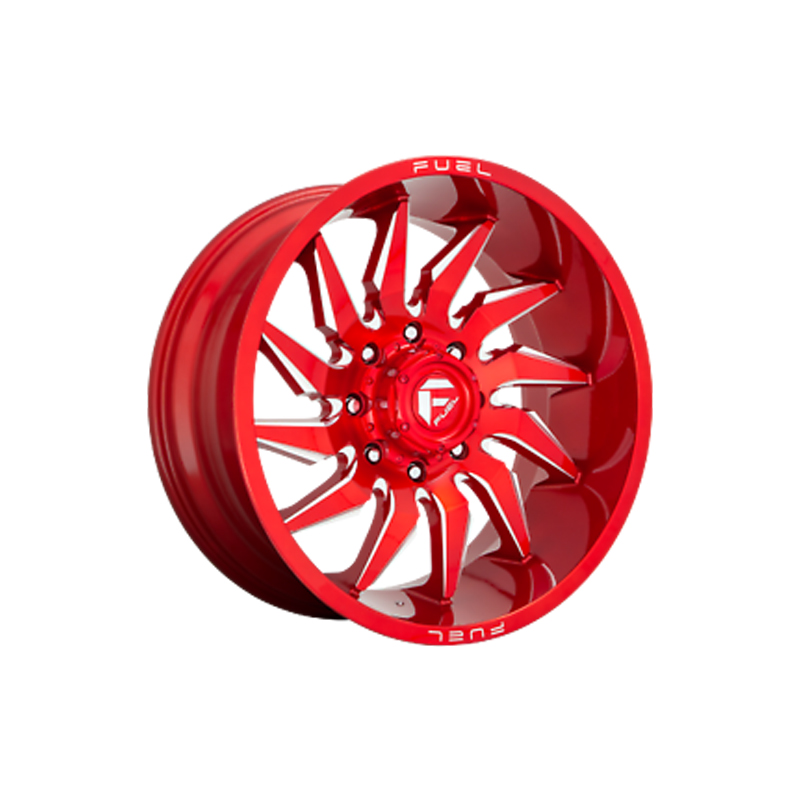 Calgary's Best Selection of Wheels
Check out how Wheels will look on your ride with our Wheel Configurator!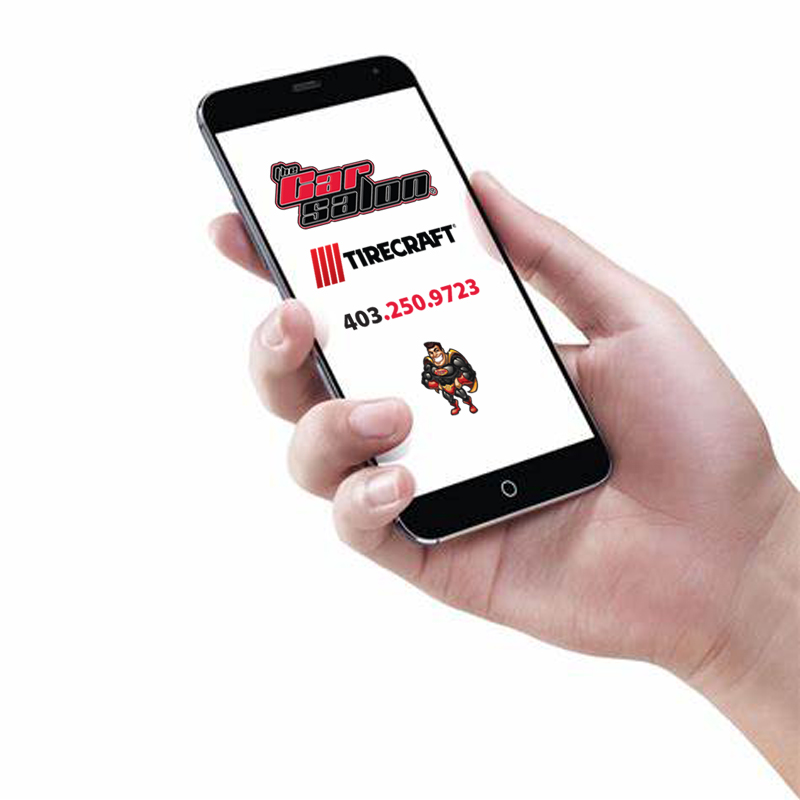 Need Expert Advice?
We are here to provide you with professional and dependable maintenance and repair services.
Locally Owned & Operated Mechanic Shop
Fast Affordable & Reliable Auto Repair Services Conveniently Located in Calgary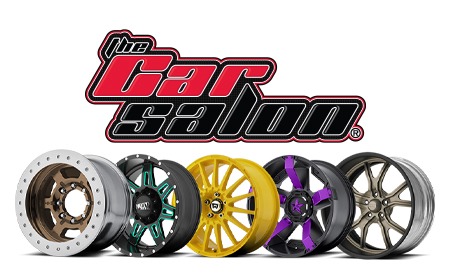 Shop for Wheels
Check out how Wheels will look on your ride with our Wheel Configurator!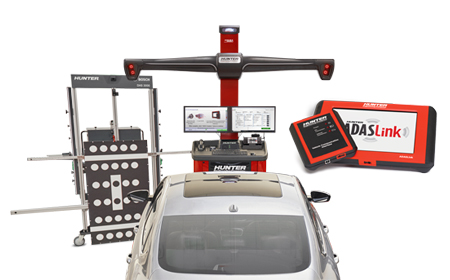 Wheel Alignments
At the first sign of trouble, schedule an appointment or contact us for a quote.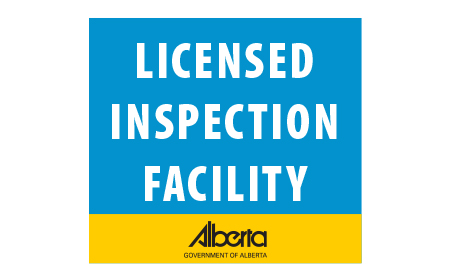 Vehicle Inspections
AMVIC, Out of Province, Pre-Purchase, Insurance Inspections & More.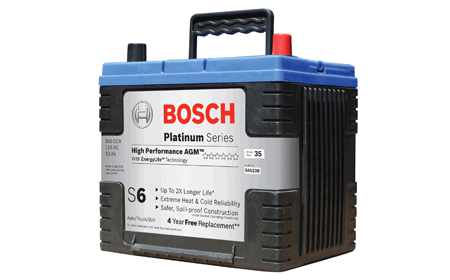 Electrical Starting
Batteries, Alternators & everything you need to keep your vehicle starting strong.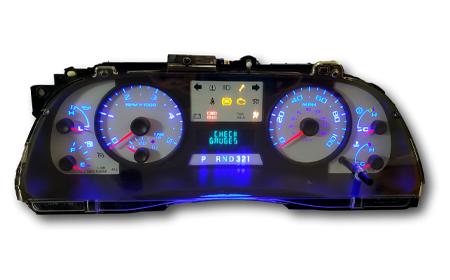 Electrical Systems
Headlamp, Replace Bulb, Interior/Exterior Lighting Repair, Power Locks Repair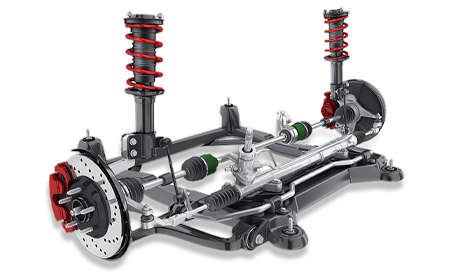 Steering & Suspension
Steering and Suspension Inspection and Maintenance Service in Calgary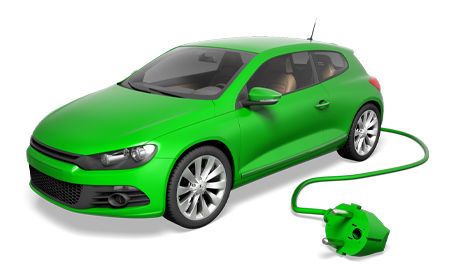 Electric & Hybrid Repair
Electric car repair for hybrid vehicles and EVs, the next phase in mechanics.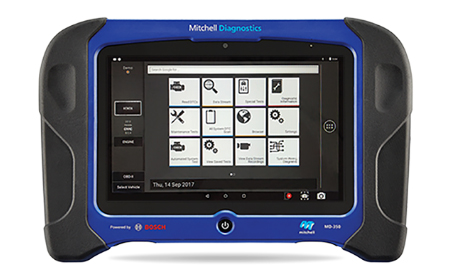 Express Mechanic Services
Diagnosis, Preventive Maintenance, Belts, Hoses, Batteries & More.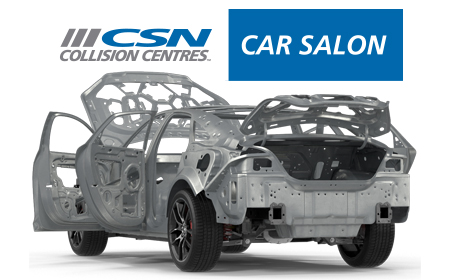 Auto Body
Start the process right away and get back behind your car or truck's wheel.
FREE Loaner Cars
Courtesy Shuttle Service
General Auto Repair & Maintenance
Transmission Repair & Replacement
Manufacturer Recommended Service
Brake Repair and Replacement
Air Conditioning A/C Repair
Tire Repair and Replacement
Fuel System Repair
Exhaust System Repair
Engine Cooling System Maintenance
Electrical Diagnostics
Starting and Charging Repair
Wheel Alignment
CV Axles
Computer Diagnostic Testing
Vehicle Preventative Maintenance
Province Emissions Inspection
Emission Repair Facility
Tune-Up
Oil Change
Brake Job / Brake Service
Engine Cooling System Flush & Repair
Steering and Suspension Work
How much should Auto Repair cost?
Unless you're a mechanic or an expert at repairing your own car, you're probably clueless when it comes to car repair costs. Don't be worried. Car Salon Tirecraft's estimates are based on our years of pricing experience and show you what car repairs should cost.  local service centers' or car shops may also provide you with an auto repair estimate, but none can offer more services than us.
Tell us what your car needs – brake repair, battery replacement, radiator repair, transmission repair – and we'll give you a free estimate.
How much should a car mechanic charge per hour in Calgary?
A mechanic's hourly rate in Calgary usually varies from $95 to $145 per hour. Many car repair shop customers are left scratching their heads and questioning whether they are being ripped off after examining a bill that may also contain costly parts.
Look for a mechanic near you that can provide Warranty Approved Services. If you are looking for an honest & affordable auto repair shop in Calgary then Car Salon Tirecraft is the shop for you. Call us for a free hassle-free estimate today! 403.250.9723
Do repair shops give free estimates?
Yes, most mechanics will give you a free estimate, but they will not include free diagnostics. This means that if you know you need an alternator and call with the details for your car, we will most likely tell you how much it will cost to repair it.
What should you replace at 100,000 miles / 160,000km?
So here's what we're looking at at the 100,000-mile mark:
Your vehicle's fluids break down the age, so change your oil, coolant, and transmission, brake, and power steering fluid.
Make sure your timing belt is working properly. It will begin to wear and crack at some point during its long existence, potentially destroying your engine. Replace it before it becomes a problem. Similarly, fix your water pump before it fails, since a failed water pump will result in a warped cylinder head and a costly repair bill.
Is it better to go to a dealer or mechanic?
Most mechanics say, "If your car is new and under warranty",  "go to the dealer." After that period ends, usually around 50,000 miles, go independent. It's cheaper, and you avoid the pitch for a new car. At the Car Salon Tirecraft we provide warranty-approved auto repair services so you can bring your new cars to us in most cases.
Calgary Tire and Automotive Specialists
At our Tires and Auto repair shop, we offer a complete line of mechanic services as well as tires and custom wheels. We guarantee to keep your vehicle running like new. Our affordable tires, rims & car repair work has set us apart as a trusted name in Calgary. We pride ourselves on the high standard of quality we provide on every job we do.
Car Salon - Calgary's Tire and Automotive Specialists
We offer a complete line of mechanic services as well as tires and custom wheels. We guarantee to keep your vehicle running like new. Our affordable tires, rims & car repair has set us apart as a trusted name in Calgary. We pride ourselves on the high standard of quality we provide on every job we do.
No More Guesswork in Choosing Your Tires
If the thought of picking out new tires for your car makes you anxious and unsure, you're not alone. Even with more than 50 years of experience in the tire industry, we still have to work hard to keep up with all the new tire technologies and product lines. At the Car Salon, our team of tire specialists has the expertise necessary to select the perfect set for your car to take all the guesswork and confusion. We have the correct rubber for all of your highways, from cars, vans, trucks, and SUVs to business vehicles, farm vehicles, and beyond.
Many individuals are not giving enough thought or credit to their tires. In reality, for security, efficiency, and convenience, they are the most significant single component of your vehicle.
Choosing the incorrect set of tires for your car or driving circumstances could hamper your experience or even bring in unnecessary risk to you, your family, and those around you. Don't take that risk!
Call us. We can HELP!
Tire Shop Calgary
The Car Salon Tirecraft serves Calgary proudly.
Since we opened our doors in 2008, The Car Salon has been offering high-quality mechanic services.  Every day, we strive to give you the finest shopping experience and friendly service in the Calgary region.
Express Auto Repair Service
From oil changes to transmission overhauls. No job is too big or too small. Our skilled auto repair team are qualified to work on a wide range of car models and makes. So whatever your tires auto repair and service needs are, trust The Car Salon. For prompt, honest, and affordable auto repair services. Call us today for more info or to schedule an estimate for your vehicle.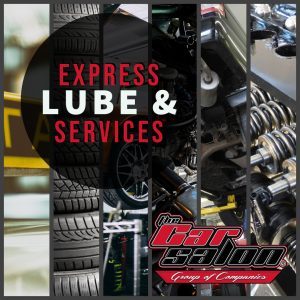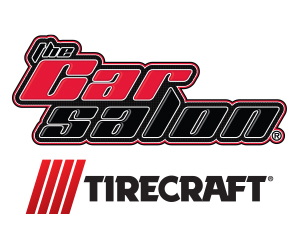 Reliable Auto Repair Shop In Calgary
If you're like many people, your car is something you simply can't do without. So when your vehicle stops working as it will. Do you need a dependable mechanic to get to the bottom of the problem? In Calgary, the tire auto repair shop to trust is The Car Salon Calgary tires and auto repair specialists. If your car is in need of a minor fix or a complete overhaul. We will give your vehicle our full attention until it runs the way it should be.
Automotive Repair
Car Salon-Tirecraft wants to be your local vehicle repair specialist in Calgary. Our skilled team of technicians is prepared to provide you with the highest level of automotive repairs and maintenance. You should come and visit us first if you are searching for worry-free repairs and services for your car. We offer top-class car services for all manufacturers and models and have a wide range of know-how including your vehicle.
In order to prevent expensive road repairs, we give preventive care services. With our skilled engineers, your car is always in excellent hands. Car Salon is dedicated to excellence and respects the highest norms in automotive services. Our main objective is to keep you on the highway securely and prevent expensive repairs or failures. Our routine maintenance schedules are intended to prepare your car for thousands of kilometers on the highway.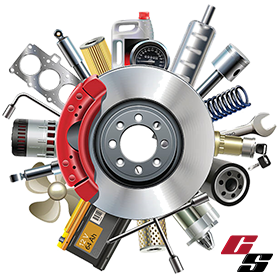 Calgary Car Repair
Car Salon Provides Exceptional Auto Repair Services in Calgary, AB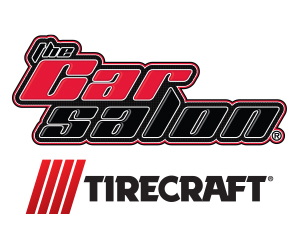 Don't rely on an amateur! If you need an experienced mechanic to evaluate your vehicle, call The Car Salon Tire & Auto Centre today!
Whether your car requires a replacement part, general maintenance, or a full overhaul, at great rates we will always provide excellent service. Bring your car to us, and in no time we'll get you back on the street! We also offer parts and services specials. This is just our way to help you stay in top condition with your car or truck. We worry as much about your car as you do!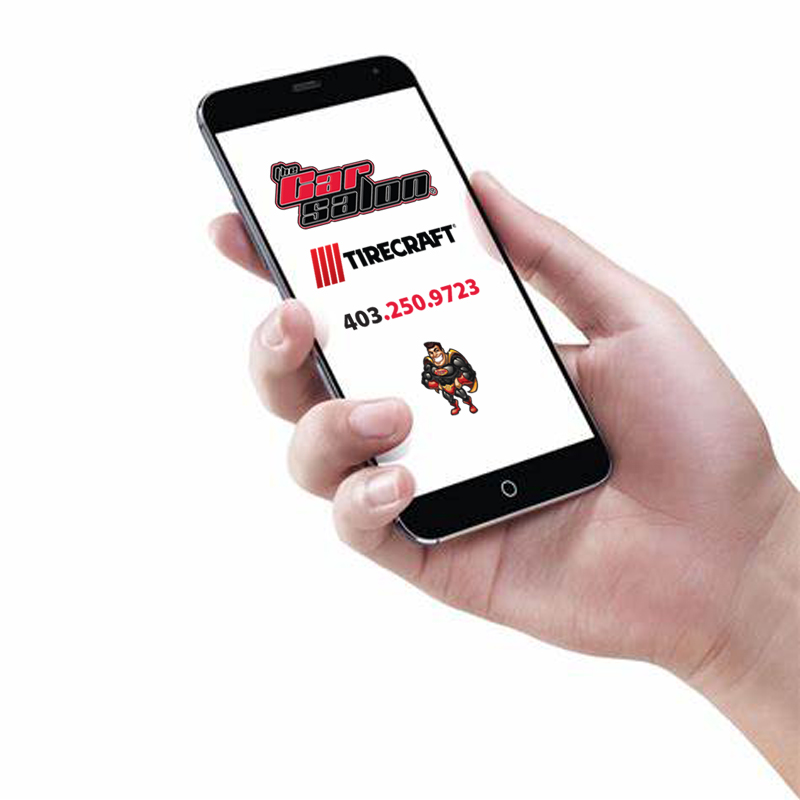 Auto Mechanic Calgary
The Car Salon Tirecraft 32 Ave. serves the Greater Calgary Area with decades of experience as a full-service, automotive repair, and maintenance shop. We are specialized in European, import, and luxury vehicles, serving all manufacturers and models including domestics.
We offer affordable service as an independent repair shop without compromising quality. When it comes to BMW, Mercedes-Benz, and GM diagnostics and repairs, we are an outstanding dealer alternative; we have factory-level equipment and technical experts with direct access to the facilities enabling comprehensive diagnostic tests for correct recommendations.
We carry out an inspection with each regular maintenance service and provide timely reminders to keep you on track. Preventative maintenance can save you from large repairs that are unexpected. We do complete major suspension, steering, transmission, and engine repairs in addition to the basic operation.
With outstanding tires and wheel alignments, we can keep you going down the road safely. All repairs are recorded in the CARFAX maintenance history; it helps to keep records, views, and resales easily. By going to mycarfax.com, you can access your files for free. You can count on superb quality repairs as a highly accredited shop backed by our excellent guarantee.
We are a full automotive shop, so we can fix anything wrong with your domestic or import car, truck, or SUV.
Our Car Repair services include:
Air conditioning & heating repairs, Alignments, Auto Repair, Battery & alternator (testing/replacement), Auto Glass, Axles, Brakes, Check Engine Light, Clutches, Computer Diagnostic, Cooling System/Radiators, Drive Train, Electrical, Emission/Smog Check, Engines, Exhaust/Mufflers, Fleet Service, Flushes, Fuel System, Inspection/Diagnostics, Lights, Oil Change, Overhaul, Pre-Purchase Inspection, Speedometers, Steering, Suspension, Timing Belts, Tires, Transmissions, Tune-Up, Wheels, Scheduled services – 30K, 60K, etc., Fluid Leaks, Water pump
Restoring Integrity in the Auto Industry
Some auto repair shops like to take advantage of customers by overcharging for their services. At The Car Salon Tire and Auto Service Center you won't have to worry about being taken for a ride. We aim to build long-term relationships with our customers. To achieve that goal we strive to offer:
AFFORDABLE AUTO REPAIR SERVICES

ACCURATE ESTIMATES AND TURNAROUND TIMES

COMPREHENSIVE REPAIRS

CONVENIENT APPOINTMENTS AND HASSLE-FREE SCHEDULING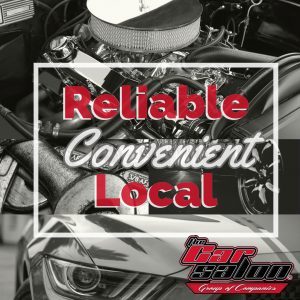 Come See What Makes Us Different
Stop by for a tour of our 20,000 square foot facility. We want your experience with us to be a positive one. Our courteous, knowledgeable mechanics will stop at nothing. To get you back out on the road as quickly as possible. So the next time you find yourself in need of help. Turn to our team at Car Salon Tire and Auto Repair Center. Call to Book an Appointment Today! at our Tires Auto Repair shop.
Come in and let us give you a tour of our group of companies.

SHIPPING 

PICK UP
EASY RETURN
LIVE CHAT