Kumho Tires
Authorized Kumho Tires Dealer Calgary
Kumho Tire is a high-performance tire company that provides customers around the world with reliability and innovative technology. Kumho Tire has turned its modest start in South Korea into one of the largest tire manufacturers with 8 factories with over 50 years of experience. Kumho Tire USA is dedicated to providing our customers with the safety and reliability of all our products.
Kumho Tire continues to expand its coverage of motorsport activities worldwide and here in Canada. Kumho Tire USA is active in many motorsports at the grassroots level, such as the Sports Car Club of America (SCCA), the Porsche Owners Club (POC), the Porsche Club of America (PCA), the National Council of Corvette Clubs (NCCC) and, of course, the prestigious Mid-Ohio Sports Car Course meets.
Kumho Tires Near Me Calgary, Alberta
Kumho Tire is very excited about our motorsports and is not only using these sponsorships to indulge in a hobby, but also to show its goods. Read more about each racing company and see how Kumho Tire is globally active in motorsports.
You can find us at 1725 32 Ave NE #122, Calgary, AB T2E 7C8
Shop our selection of Kumho Tires with our Online Tire Widget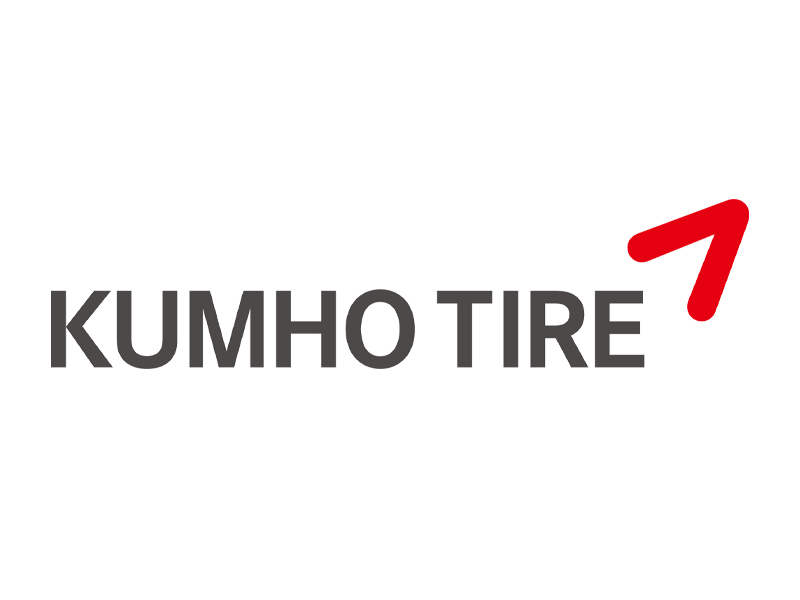 Kumho Tire: world-renowned quality is a result of a strong commitment to advanced design technology. Excellent products that deliver optimum performance, quality, and most importantly, safety, are the Kumho Tire's promise.
ESCOT TECHNOLOGY
Kumho Tire's advanced patented technology maximizes tire performance by optimizing braking capabilities and improving steering for safe, comfortable driving.
RUN-FLAT TIRES
A new generation of revolutionary tires employs a special rubber compound that puts safety first. With run-flat technology, you can remain in control of your vehicle even after your tire is punctured.
F3 TECHNOLOGY
Advanced high-performance design and aerodynamic racing technology is produced with cost-efficiency. This is the Kumho Tire F3 advantage.
ECO-CONSCIOUS PRODUCTS
Our products combine technological innovation with an environmentally sound vision. In a campaign to help preserve the environment, Kumho Tire has made a pledge to develop environment-friendly products. HA (High Aromatic) Oil refers to the untreated "DAE (Distillate Aromatic Extract)", which is vacuum-distilled crude oil. When used excessively, such as in the auto industry, HA Oil causes environmental pollution. Kumho Tire has begun to produce HA Oil-free technology for tire models PTN 7401 and KW11.
ELECTRIC VEHICLE TIRE
Kumho Tire believes that the next generation of tires should display excellence in performance, safety, and environmental awareness. Years of research and investments have led to the development of the ECOTRON tire for electric vehicles. Unlike ordinary tires, Silica, a new type of anti-impact material, and special Carbon Black are used. This cutting-edge combination results in a lower rolling resistance of up to 45% and a reduced combustion rate of almost 10%, which in turn reduces the number of pollutant emissions into the air.
EL MARK CERTIFIED
Kumho Tire continues to crusade for the environment by developing new products and implementing various recycling efforts. Two special environmentally sound products, the SOLUS and POWER RACER II tires are certified with EL Markings from the Environment Labelling Association in Korea. Eco-conscious endeavors include reducing the weight of tires, which is not only cost-efficient but key in lowering the total volume of used tires. Improving tire abrasion performance has also extended the tire's life cycle. In overall production, the use of hazardous primary and secondary materials has been substantially minimized.
Tire Selection
KUMHO offers a tire line to fit virtually every driver and vehicle requirement. When purchasing KUMHO tires, you should consider the following:
ALL-SEASON VS. PERFORMANCE VS. TOURING
ALL-SEASON
provide good all-around traction for wet, snowy and icy road conditions
deliver superb treadwear & tire noise characteristics
PERFORMANCE
enhance a vehicle's handling capabilities on wet and dry roads
feature larger tread elements to provide a stiff tread area for handling performance
TOURING
bridge the gap between All-Season & Performance tires
combine the technology for All-Season treadwear characteristics with Performance handling & grip
exhibit very little tire noise and excellent ride comfort
TREADWEAR PERFORMANCE VS. GRIP/ HANDLING/ TRACTION PERFORMANCE
A tire will wear out quickly if it is providing maximum grip to the road. This is due to the tread rubber being torn from the tire (on a microscopic level) while it adheres to the road surface. An excellent treadwear tire minimizes the amount of rubber being removed at the road surface, thus providing long tread life, but less road gripping traction.
TIRE SPEED-RATING ("S","T", "U","H","V","W","Y","Z")
A higher speed rating means reduced ride comfort because a tire capable of running at high speeds requires stiffer construction in order to provide the necessary high speed stability & durability. A Z-Speed rated tire without a service description means that the customer must consult the tire manufacturer to obtain the tire's maximum speed capability.
Tire Speed Rating Symbols
S 180km/h or 112mph
T 190km/h or 118mph
U 200km/h or 125mph
H 210km/h or 130mph
V 240km/h or 149mph
W(ZR) 270km/h or 168mph
Y(ZR) 300km/h or 186mph
ZR Above 300km/h or 186mph
Driving Tips
WET WEATHER
Slow down: As your speed decreases, the tire footprint (the amount of the tire's tread contacting the road surface) increases, providing better traction.
Maintain a safe distance: Be prepared for longer stopping distances on wet pavement.
<li>Choose tires carefully: Select a tire with tread design and rubber compounds that provide enhanced wet weather driving capabilities.
Properly maintain your tires: Check your tires regularly and replace them at the proper time. Also, maintain their proper air pressure.
Avoid hydroplaning: If you feel your vehicle starting to hydroplane (riding on the surface of the water), take your foot off the accelerator rather than hitting the brakes. If you have a manual transmission, push in the clutch, and let the vehicle slow down until control is regained.
Plan your braking: If you are approaching a curve slow down and brake gently before you start to turn.
Turn on your lights: It will help other drivers see you.
Check your wipers: Install new wiper blades at least once a year to ensure good vision.
WINTER WEATHER
Check your tires: Use a matching set of all-season or snow tires to ensure even traction in slippery conditions, replace worn or damaged tires, and make sure that tire valves are equipped with caps to keep out snow and ice.
Be prepared: Always keep the gas tank at least half full, add gasoline antifreeze to every second tank, and make sure that all tires – including spares – are properly inflated.
Tire Safety Check
Always look for bulges, cracks, cuts, penetrations and abnormal tire wear, particularly on the edges of the tire tread, which may be caused by misalignment or under inflation. Also check spare tires.
Have an experienced tire technician immediately inspect the tire if any such damage is found. Continuing to use a damaged tire could result in tire failure causing serious injury or even death.
Factors that can lead to accidents include:
Shallow Groove Depth: when groove depth reaches 1.6MM, tires are prone to slip and can easily blow out from hitting sharp objects.
Improper Air Pressure: when used with low air pressure, tires generate high levels of heat. As a result, rubber and cord separate from each other, the cord is disconnected and the tire is blown out. Also, the edge of the tire is quickly worn away, shortening tire life. On the other hand, when the tire has too much air it becomes tense and is easily blown out or cut by external impact.
Scarring: when tires run with nails, stones, or other objects stuck in the tread groove, they can become flat or blow out. If the scar risks reaching the carcass, the tire must be immediately replaced.
Abnormal Wear: excessive or deficient air pressure and poor car wheel maintenance abnormally wear tires. Check tire air pressure, alignment, and rotation regularly, while refraining from improper driving habits such as sudden accelerating, braking, and cornering.
Wheel Damage: uneven load distribution on tires due to wheel damage may create friction between the rim fringe and the tire bead part, generating heat high enough to damage the cord and cause a tire blow out.