Hankook Tires
Authorized Hankook Tires Dealer Calgary, Alberta
The Car Salon Tire & Auto Center is proud to deliver some of the lowest prices around Hankook Tires for Calgary, AB. Car Salon Tire & Auto Center helps consumers find the right Hankook Tires at the right price to suit their budget for their car or truck.
Give us a call today at 403.250.9723 and we'll work with you to locate your car's right Hankook tires. Or you can get in touch with us online. Note that the Car Salon Tire & Auto Center is Hankook's fairest tire dealer in Calgary, Alberta, and also offers great deals that provide the most auto repair services to Calgary.
Don't you know which tires are right for your car? Then use our Online Tire Widget. Shop for Tires Online in Calgary!
In 1991, Hankook Tire was ranked among the top ten of major tire manufacturers. Hankook Tires and Michelin Group, Global Market Leader in the tire industry, formed a strategic alliance in 2003, making history as Hankook continued to expand.
The Ventus V2 Model, which is a high-performance all-season tire, is sold by Hankook Tires. This tire has a special tread compound that, in both wet and dry conditions, is designed for excellent grip but can still perform as well as most summer tires. In addition to handling, Hankook introduced a moderate kerf density across the tread to assist with winter traction without compromising wet and dry handling capabilities. A strengthened Rim Protection was applied to the tire's sidewall to ensure that the rims on your high-performance vehicle are not damaged.
Shop our selection of Goodyear Tires with our Online Tire Widget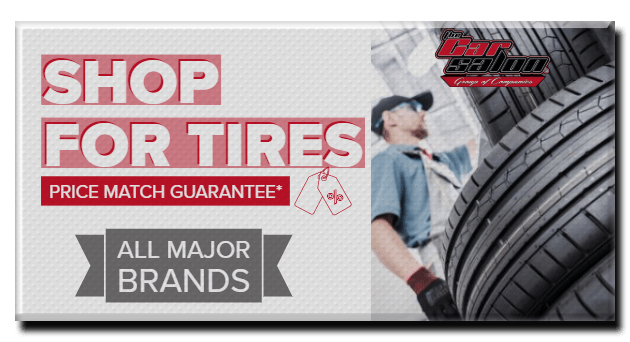 Hankook Tires
About Hankook Tires
In 1888, Benz invented the first gasoline car,
equipped with unique metal tires covered with rubber and filled with air, resulting in the pneumatic tire. The public, which was accustomed to hard, metal tires, believed the pneumatic tire to be no less than revolutionary. The popular use of the pneumatic tire began in 1895 and it was featured in an automobile race from Paris to Bordeaux.
Tire Structure
Importance of Checking for Tire Wear
The deeper the groove, which is on the surface of the tire, the more grip a tire will have. You can prevent the danger of unexpected accidents by checking for tire wear on a regular basis.
Recommended Hankook Tires Interval Between Check-ups
Hankook recommends that you check for tire wear at least once a month. Also, make sure you check your tires before and after a long journey.
Inner Liner
The inner liner substitutes for the tube in the tires interior, consisting of a layer of rubber with superior airtight qualities which maintains air inside the tire. The rubber generally consists of butyl, a synthetic rubber or a polyisoprene type.
Maintenance
< Tire Tread Wear Indicator >
Checking for Tire Wear with Tire Tread Wear Indicator
You can check for the depth of the groove by using a tire tread depth gauge or by observing the Tread Wear Indicator on the side of the tire. To ensure optimum safety and performance, tires should be replaced when the tire groove wears below.
Replacement
The Importance of Hankook Tires Replacement
Timely replacement of tires is critical to driver safety and also influences vehicle lifespan and performance.
When to Replace a Hankook Tires
in case of severe tire erosion.
in case repair is impossible due to damage (e.g. puncture).
How to Replace a Tire
In the case of a damaged tire and wheel, professional consultation is recommended. Tire replacement should only be done by a trained and highly experienced technician.
As a minimum requirement, replacement tires should ideally be fitted in pairs across the same axle.
If tires are replaced on only one side, it can cause left-right imbalance and have an effect on a cars performance.