Description
Hertz HMX 6.5 S
Powersport coaxial
Data table
| | |
| --- | --- |
| Power Handling – Peak W | 150 |
| Power Handling – Continuous W | 75 |
| Impedance Ω | 4 |
| Frequency response Hz | 50 ÷ 25k |
| Sensitivity dB SPL | 89 |
| Woofer size mm (in.) | 165 (6.5) |
| Tweeter size mm (in.) | 36 (1.4) |
| Woofer Voice Coil Ø mm (in.) | 25 (1) |
| Tweeter voice coil Ø mm (in.) | 20 (0.8) |
| Woofer magnet | High density flux ferrite |
| Tweeter magnet | Neodymium |
| Woofer cone | Polypropylene with UV inhibitors |
Features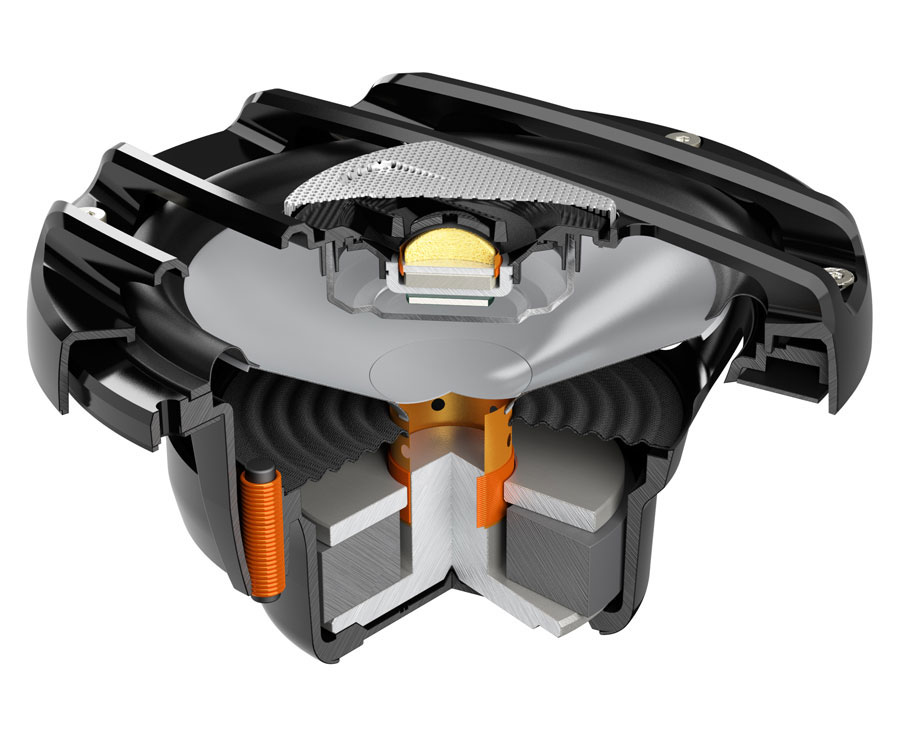 1. Engineered and tested for the real environment of application (UV, salt-fog, vibrations, water spray, thermal shock, dust).
2. 1.4" Neodymium magnet tweeter featuring a PEI material dome combined with faceplate and acoustic lens optimized for best off-axis dispersion and highest SPL.
3. Sound-transparent stainless steel tweeter mesh grille providing efficient high-frequency transfer, attractive look and a rock-solid protection.
4. Long-throw 25mm (1") voice coil woofer fine-tuned for infinite baffle application featuring polypropylene cone injected with UV inhibitors and comolded Santoprene surround.
5. Aramid fiber spider with silicone-insulated lead wires ensuring durability and constant performance over time.
6. FEM optimized high-excursion mobile equipment driven by a massive magnetic group encapsulated into a marine-grade polymer injected basket.
7. Sealed built-in crossover with resettable solid-state tweeter protection circuit.
8. Gold-plated corrosion resistant terminals.