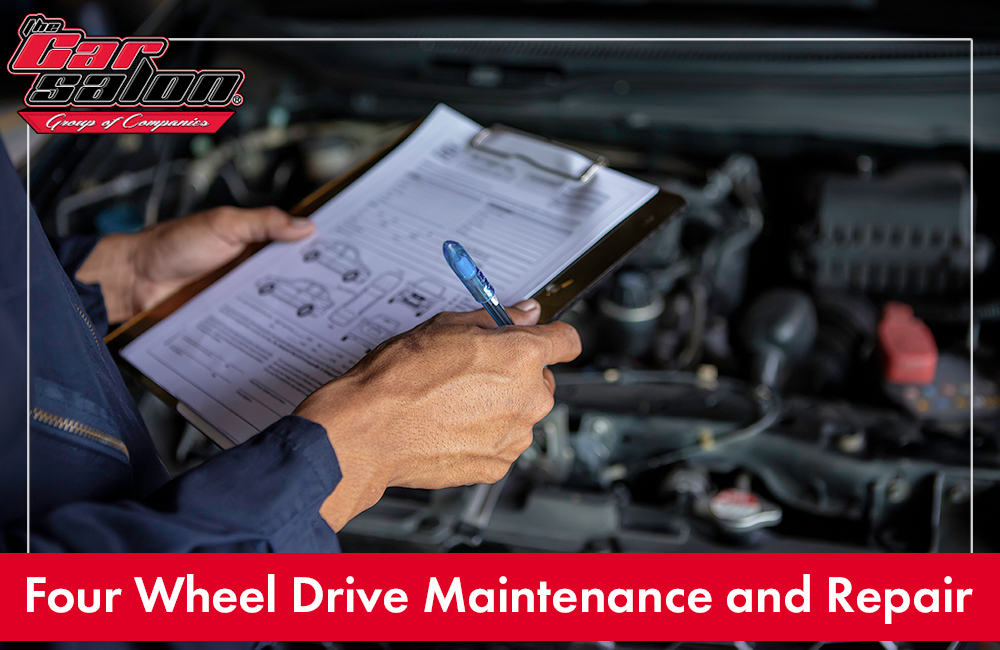 Almost all 4×4 cars are rugged and built to take a beating, especially the trucks. Even though they withstand a lot more strain than most vehicles they can only go so far without the proper maintenance and repair schedule. The Car Salon, Calgary provides one of the most comprehensive four-wheel-drive maintenance and repair processes. And yes, before you ask, there is a vast amount of difference in maintaining four-wheel drives as the differential systems they run on is different from regular 2 wheel drives and even all-wheel drives. Although 4 wheel drives and all-wheel drives are sometimes used interchangeably they are quite different from each other. Let's look at how to take care of your four by four.
Taking Care Of Your Four Wheel Drive
All Four Wheel and All Wheel Drives have a transfer case which transfers power to the front or rear axle depending on the requirement. In Four Wheel drives this transfer case shift power to either the front or rear of axel while in an all-wheel-drive power can be transferred to any of the 4 tires basis your requirement. You can only imagine the kind of stress it must be under constantly. This transfer case requires a large amount of lubricating, just like your engine failing which you are only calling for serious trouble. Our experts at The Car Salon ensure that you're never left without the required fluids. Ensure that you get yours check every 2 years or 35,000Kms, whichever comes first.
You should also pay attention to the differential systems in your four-wheel drives. It what provides you with the ability to shift to the 4×4 mode when you need. In most cases, you are driving along as a regular 2 wheel drive with most of the power being drawn from the front or rear tires depending on your vehicle and model. However, it's deferential that helps shift power to all 4 tires when you need it. Since most 4×4 cars are so unique they have their own maintenance schedules. Referring to the user manual provided with the vehicle and having regular visits to your local auto experts – The Car Salon will prevent you from having to spend more in repairs to other parts of the car.
4-Wheel Drive Inspection
All you have to do is ensure that your 4-wheel drive system inspection happens on a regular basis. If you're having trouble with your drive system then the professionals at The Car Salon in Calgary can definitely help you get in sorted out in a jiffy. We also perform a wide array of 4-wheel drive inspections so that you can be stress-free before setting out on a long drive.
Conclusion
Looking after your 4-wheel drive in no laughing matter. Its mean business, which is why we mean business when we look at all the possible issues that could affect your vehicle. Our 4×4 vehicle inspections like everything we do at The Car Salon is very thorough. While being thorough we don't take longer than necessary on any job so you're back with your vehicle sooner rather than later. If you want to get your four-wheel car looked at by an expert book an appointment with The Car Salon today. We offer the best and most competitively priced services in Calgary and you'll see why we take such pride in our work.