All Weather Tires Calgary
Give us a call for Everything Automotive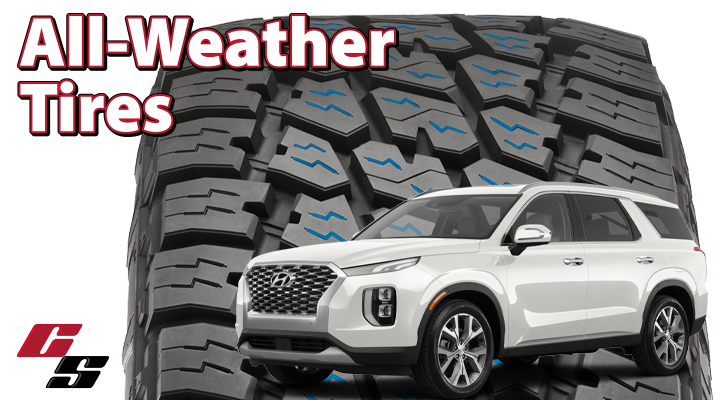 All Weather Tires Calgary
Give us a call for Everything Automotive

All-Weather Tires at Car Salon
Alberta's weather may be volatile, leaving you with a few options for winter travel. Should you switch from all-season to winter tires every fall? Or do you go with all-seasons for the winter and hope for enough traction in the snow and ice? While every situation is unique, all-weathers proven dependability may be the best option for you.
Need Assistance?
If you're looking for tires that will keep you safe and comfortable in all weather, we'll help you locate what you need for where you're going and what you're driving.
Car Salon is much more than a tire shop. Our professionals are familiar with the needs of Calgary's temperature and road conditions. They also bring a thorough understanding of each vehicle type and size.
The Car Salon – Auto Repair & Tire Shop
1725 32 Ave NE #130, Calgary, AB T2E 7C8
Friday: 8a.m.–5p.m.
Saturday: 9a.m.–1p.m.
Phone: +14032509723
3XJM+78 Calgary, Alberta
Call for Tires
Types of All-Weather Tires
Today's automobiles are equipped with all-weather tires, which are designed to give adequate all-around performance throughout the year and in all weather conditions. That means a comfortable ride and respectable handling, as well as quiet operation, good wet-weather traction, and modest snow competence. Most automobile owners leave their tires on in the winter, assuming that they would provide all the traction they require on snowy, icy roads. When it comes to snow, however, most all-seasons are only marginal; specialized winter tires, sometimes known as snow tires, provide significantly superior traction.
Where to buy All Weather Tires in Calgary?
If you're looking for all-weather tires that will keep you safe and comfortable in all conditions, Car Salon will help you locate what you need for where you're going and what you're driving.
Are All-Weather Tires good for Calgary?
Best All-Weather Tires in Calgary, AB
On Calgary roads, you may encounter heat, rain, ice, or snow, but Car Salon Tirecraft is here to make sure you have the right tires for your vehicle. All-season's work well all year and can withstand a variety of weather situations, including light snow. Conveniently located in Northeast Calgary.
Are all-weather tires good for Alberta?
"Do I need winter tires?" says the skeptic. The answer is yes if you live in Alberta. While all weathers are better than all-season, winter tires are the safest and best. A winter tire has chunkier, more aggressive treads that are ideal for driving in snow, mud, and water.
When should I change my winter tires to summer in Alberta?
Once the temperature continually rises above 7 degrees, we recommend switching. This is the point at which winter tires begin to outperform summer and all-seasons in terms of braking and grip.
Are winter tires mandatory in Alberta?
Currently, the province of Alberta does not require automobiles to have winter tires installed during the winter months.
Questions?
We welcome you to contact our friendly staff for all of your automotive repair needs.
Contact us
About Us
We are a locally owned & operated Auto Shop in Calgary, AB
Learn More