Affordable Oil Changes in Calgary
Xpress Lube – Convenient, Easy, Fast!
The Car Salon – Xpress Lube is the oil change service for busy people on the go. We offer dedicated service bays and expertly trained OEM-certified technicians to quickly change your oil, rotate your tires, and more.
Our goal is to provide our customers with a quick oil change and lubrication service using quality products with courteous, reliable, and professional service at the lowest price available in the markets that we serve. We will concentrate on performing a basic oil change service.
Furthermore, the overwhelming number of additional items we do offer such as auto body, auto repair services, electronics, accessories, window tint, and more, will never be sold using high-pressure sales tactics.
Employee training programs are specifically designed to ensure that all employees understand that the primary goal in checking the customer's air filter, fluid levels, etc. is to ensure that the customer's vehicle is properly serviced by bringing all additional service needs to the customer's attention – NOT to generate additional sales.
Receive a complimentary multi-point inspection is included with every Car Salon oil change.
If you need an oil change in Calgary NE, get it done fast at The Car Salon!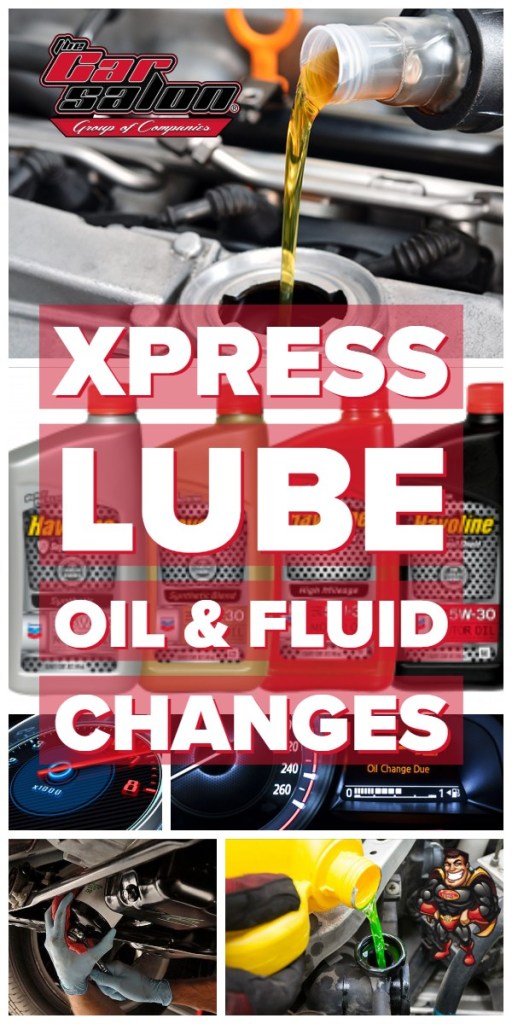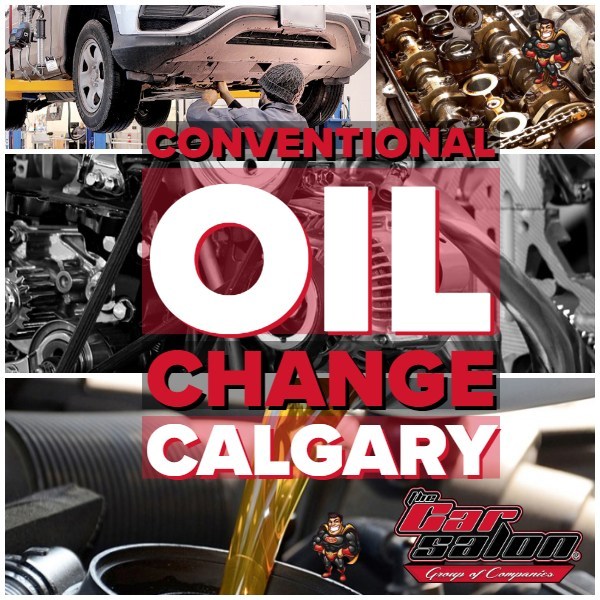 Conventional Oil Change
HAVOLINE® MOTOR OIL WITH DEPOSIT SHIELD®
Designed for cars and light trucks with high-revving engines, Havoline with Deposit Shield offers 5 multigrade SAE viscosity grades and 2 monograde SAE viscosity grades to help ensure the right match for your car or truck.
Customer Benefits
Offers excellent anti-wear protection

Protects against oxidation, corrosion, and thermal breakdown

Protects against deposit and sludge formation in stop-and-go driving and sustained high-temperature operation

Meets or exceeds warranty requirements of cars and light trucks specifying an API SN motor oil
Synthetic Oil Change
HAVOLINE® SYNTHETIC BLEND WITH DEPOSIT SHIELD®
A formulation of synthetic and conventional base oils designed to provide superb protection against engine deposits that can result from a heavy load and stop-and-go driving conditions.
Applications
Havoline® Synthetic Blend Motor Oil SAE 5W-20 and SAE 5W-30 meets or exceeds the requirements of:
API SN Resource Conserving

ILSAC GF-5

Chrysler MS-6395, Ford WSS-M2C945-A, and GM 6094M

GM dexos

1™ (5W-30 only)
Customer Benefits
Advanced deposit control to help maintain a clean, smooth-running engine
Superb viscosity control helps preserve fuel economy

Strong antiwear protection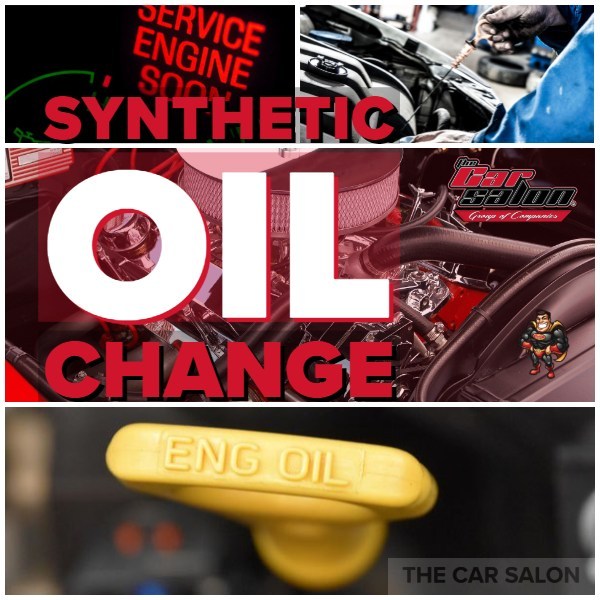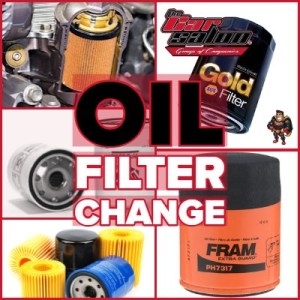 Oil Filter Replacement
It is as important to change an oil filter as change the oil. An oil filter removes oil contaminants.
Two types of oil filters are available. The most common ones have the shape of cartridges that are ready to be installed in the engine housing.
Spin-on filters, in turn, come into a mountain-wrapped housing. A properly selected filter ensures the engine's safe operation. This is one of the reasons why you should have the filter changed by a professional garage, whose staff will choose the most suitable filter for your car.
Coolant Flush
The cooling system in your vehicle is very important. It keeps you cool and your car from overheating. It's important to have maintenance performed on your cooling system to keep it in good working order. The mechanics at The Car Salon Auto Repair Centre are experts when it comes to keeping your car cool.
HOW WILL I KNOW I NEED A NEW THERMOSTAT?
If you keep your cooling system maintained with regular flushes and coolant changes, it can greatly extend the life of your thermostat.
If your car's temperature gauge is going and staying high, your heater isn't working properly, or have a warning light on your car's dash, these are all signs you might need a new thermostat. If you're experiencing these issues but are unsure as to whether or not they're related to your cooling system, please give Uncle Al's Auto Repair a call to speak to an expert mechanic today.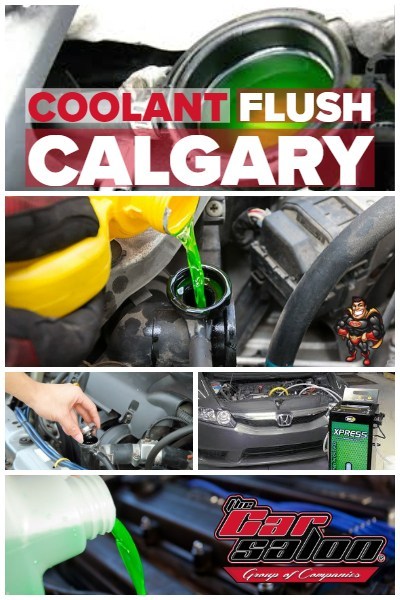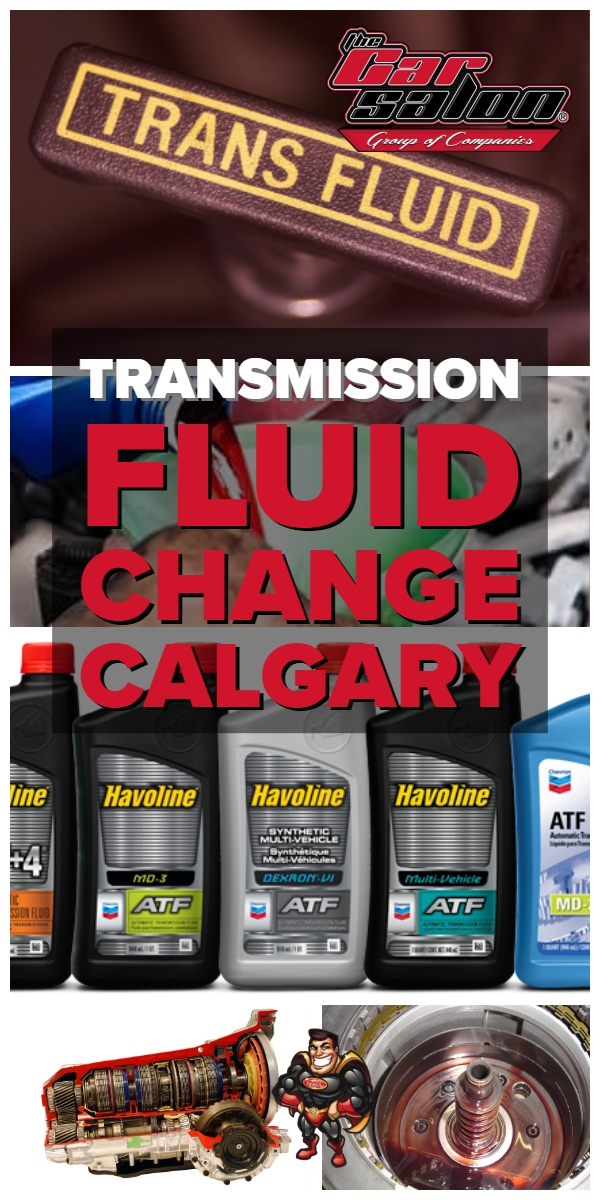 Transmission Fluid Change
A general transmission fluid replacement will cool and clean your automatic transmission with new fluid and detergent, keeping your system fresh. You can also expect smoother shifting, as the flush lubricates the clutch plate.
An automatic transmission flush is a fluid replacement that removes virtually all of your old transmission fluid before replacing it with fresh fluid. Flushes are the best way to beat corrosion and rust, and general daily wear and tear on your vehicle's transmission gears.
Here are a few reasons people choose an automatic transmission flush:
Longer Transmission Life 
Would you use the same water to wash your dirty dishes every day? Of course not! Not changing your transmission fluid is the same.
Important additives in the old fluid break down and oxidize over time. When this happens, your transmission is no longer being properly cleaned and lubricated. This results in acid, rust, and sludge development which can lead to transmission failure.
Luckily, this process can be stopped with a full transmission fluid flush. Extend the life of your vehicle today!
Better Gear Shifting
Wear on your vehicle's clutch plate is inevitable when you don't change your vehicle's automatic transmission fluid. A transmission flush helps gears shift smoothly by decreasing friction. Immediately, you'll find that your car, truck, or SUV changes gear effortlessly as you drive up any hills.
Power Steering Fluid
A vehicle's power steering system makes it easy to turn the wheel. Don't believe us? Try turning the wheel when your vehicle is turned off – it's extremely difficult. Most people take their vehicle's power steering system for granted. That is until it stops working properly.
Here at the Car Salon, we are Calgary's power steering repair specialists. We can help you get back on the road as quickly as possible.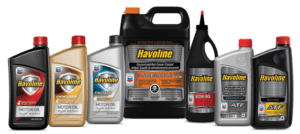 The Car Salon Xpress Lube
The Car Salon Xpress Lube
Convenience: The Car Salon Tire and Auto Center's has a Havoline Xpress Lube in Calgary, Alberta.  At The Car Salon, we use quality Havoline Motor Oil to give you the best performance and longevity for your engine!