Automotive Painting
Here at CSN Car Salon Auto Body and Collision Centre. Automotive painting is like an art form. Our company processes and policies are in place and it gives our painters a canvas that is prepared to the highest standards in the industry because when your car hits our painting booth, we want it to come out like a work of art.
Automotive painting in our state-of-the-art Paint Booth is one of the best in Alberta. The Car Salon Autobody is a partner of DuPont with factory-trained and licensed auto body technicians and car painters.
Dupont  IN PARTNERSHIP WITH THE ENVIRONMENT Authorized Dupont Paint Professionals
Lifetime Warranty

Water-based paint compliant

Downdraft airflow during spray and cure cycles

1.5 million BTU direct-fired heat unit

Programmed with Smart Cure technology

4 x Advance Cure towers with 9 adjustable air nozzles each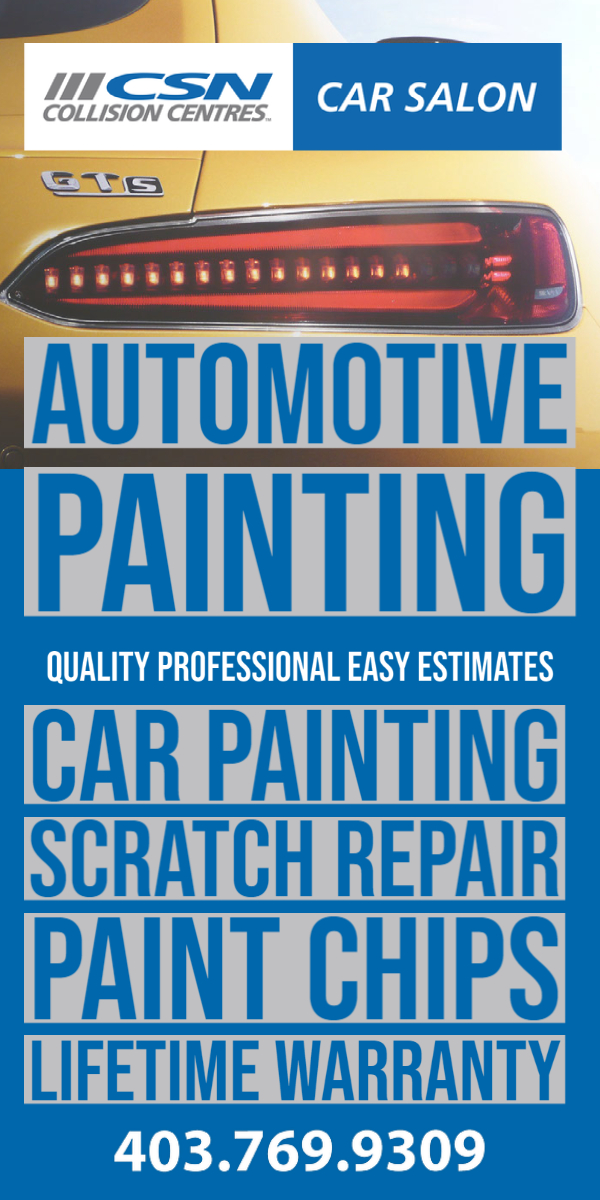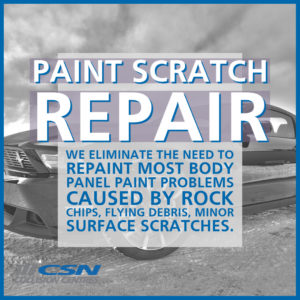 Car Scratch Repair
From polishing techniques to car scratch repair techniques, we always have the ability to improve any damage, flaw, chip, or scratch on your car; from end to end, from top to bottom!
Combine our auto detailing services with any car paint chip repair or road rash repair and receive a 20% discount on selected chip repair or road rash repair.
We believe informed customers make better customers, so please feel free to call with any questions
Paint Chip Repair
We believe in offering our customers as many reconditioning options as possible for their vehicles at the Car Salon Auto Body Shop.
As many of our customers know, we advocate the application of a clear bra paint protection film from the very beginning of new car ownership, but we also realize that at the point of sale, not every car is purchased in a new or even tip-top shape.
Vehicles driven daily are often left unprotected and suffer from the whims of the open road. So what can be done with a car that is peppered with paint chips and debris scratches? Our in-house paint touch-up service is a simple solution.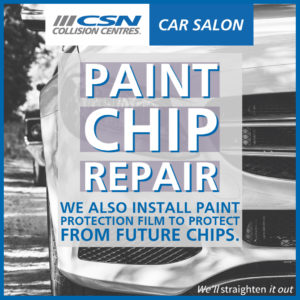 Final Inspection
Your auto body repair will be finalized and thoroughly inspected to ensure that all damage has been taken care of and that the quality of the work carried out is second to none. We then prime and paint your vehicle with Dupont primers, sealers, and quality car paint, followed by a clear coat finish that improves and protects the appearance of your vehicle for years to come.
Get multiple automotive services performed on the same appointment.
Custom Paint
Whether you need fresh paint due to an accident or just need an upgrade, CSN Car Salon Autobody's specialists can provide your vehicle with a gorgeous fresh paint coat. Our store utilizes the current technology in paint matching to guarantee that your new paint matches perfectly. Alternatively, our team can assist you to select the ideal fresh color and finish if you want a fresh look.
It can be a stressful experience to find the perfect paint for you and your vehicle, but it doesn't have to be hard. Bring your car for an estimate and a consultation to CSN Car Salon today. Our team has many years of experience and will be more than pleased to provide you and your car with the outstanding service you deserve.
Looking for Automotive Painting Near Me? Give us a call today!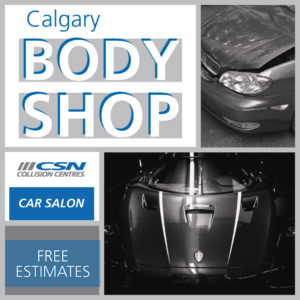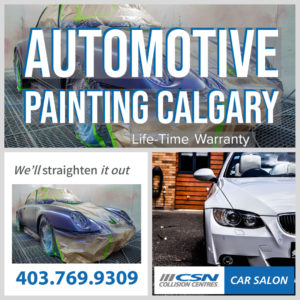 Car Painting
We have been in business for more than 23 years and are the go-to body shop in North Calgary for inexpensive Auto Painting, Body Repairs & Minor Collision services. Over thousands of cars have been repaired and painted over that moment! We left a great track record in Alberta from Corvettes to family cars, business and police vehicles, even motorcycles!
We have helped thousands of clients with insurance claims and accident-related repairs. We will save you money!