Seasonal Tire Changeovers Calgary
Give us a call for Everything Automotive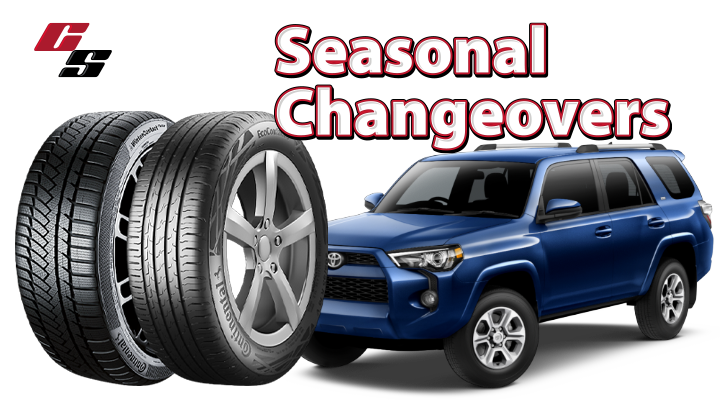 Seasonal Tire Changeovers Calgary
Give us a call for Everything Automotive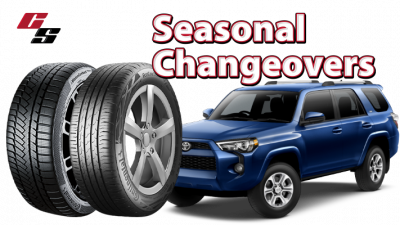 Seasonal Changeovers at Car Salon
Quick, Easy Seasonal Tire Changeovers for Cars, Trucks & SUV's in Calgary NE
In late fall or early winter, if you'll be driving in snow, ice, or temperatures below 40 degrees, you'll want to replace your regular tires with studded or studless winter tires. This will ensure that you are ready for anything. Today is the last day to get your winter tires replaced at the Car Salon.
For all of your tire needs, we carry a variety of styles for vehicles and trucks. We offer the best prices on touring, performance, light truck, and off-road vehicles. Shop today to ensure that you are prepared and safe for 2022!
Need Assistance?
If you're looking for tires that will keep you safe and comfortable in all weather, we'll help you locate what you need for where you're going and what you're driving.
Car Salon is much more than a tire shop. Our professionals are familiar with the needs of Calgary's temperature and road conditions. They also bring a thorough understanding of each vehicle type and size.
The Car Salon – Auto Repair & Tire Shop
1725 32 Ave NE #130, Calgary, AB T2E 7C8
Friday: 8a.m.–5p.m.
Saturday: 9a.m.–1p.m.
Phone: +14032509723
3XJM+78 Calgary, Alberta
Call for Tires
Seasonal Tire Changeovers in Calgary
We want to help you get the most out of your vehicles while saving you money and time at Car Salon. Temperatures in our area might range from 35°C in the summer to -40°C in the winter. That's a wide range of conditions for automobiles to be prepared for. Seasonal tires are one of the best ways to ensure that your car is ready for these drastic variations in weather.
Motorists can better prepare for predicted road conditions by using two sets of tires: all-season (or even summer) tires and winter tires.
What is seasonal tire changeover?
A tire changeover necessitates one set of wheels and two sets of tires, with the wheels remaining the same but the rubber tires being replaced. This is the less expensive option at first because it does not involve the purchase of a second pair of wheels.
What is a winter tire changeover?
Winter usually brings on its own unique set of circumstances, including snow and ice. To get your vehicle ready for these severe conditions, we'll switch out your summer tires for winter tires. This changeover can ensure that you have the best traction possible when the weather is at its worst.
What happens if I use winter tires in summer?
Using winter tires in summer can cause the rubber and tread to wear down quickly. The heat can increase the risk of a blowout. The risk of hydroplaning also increases because winter tires don't grip as effectively compared to summer or all-season tires in warm, wet weather
Are winter tires OK in rain?
To sum this all up winter tires are just fine in the rain.
You will not have the handling and feel of a good all-season tire, but you will also not be all over the road. … Winter tires can handle these situations just fine. Winter tires are built for traction on snow and ice. That's where they excel.
How fast can you drive with snow tires?
Toyota recommends that drivers not exceed speeds of 90 kph when traveling with snow tires on a Toyota Corolla. The tires are intended to add grip in icy or snowy conditions, so driving highway speeds can damage the wheelbase and significantly decrease fuel economy.
Questions?
We welcome you to contact our friendly staff for all of your automotive repair needs.
Contact us
About Us
We are a locally owned & operated Auto Shop in Calgary, AB
Learn More