Goodyear Tires
Authorized Goodyear Tires Calgary Dealer
Goodyear Tires is a staple at the Car Salon Tirecraft. We are one of Alberta's major tire retailers for Goodyear. Our competitively-priced tires choice leaves it simple to find the correct tire to suit your budget.
Goodyear produces a wide range of tires including winter, all-weather designs, quality, and ultra-high-performance, as well as heavy trucks. Since Frank Seiberling started producing bicycle tires in 1898, has been producing tires. The business eventually shifted into the carriage industry for horseless carriages and then into the cars.
As the designers of the 1970's all-season tire, the company obviously focuses on the development and unique products. All our tires go through extensive testing to ensure maximum performance and reliability.
Reliability, control, and comfort are all priorities that will ensure the safety of your family in any condition on the roads. Some of their specialty tires are used by police services, and as a leader, in technology, they've also introduced run-flat tires and low rolling resistance tires, in addition to fuel-efficient models, to market.
They also manufacture tires for sectors including agriculture, commercial truck, mining, earthmovers, aviation, lawn and garden, industrial, ATV, military, and racing tires.
Shop our selection of Tires with our Online Tire Widget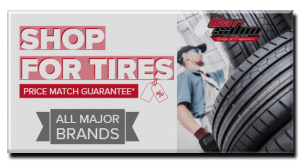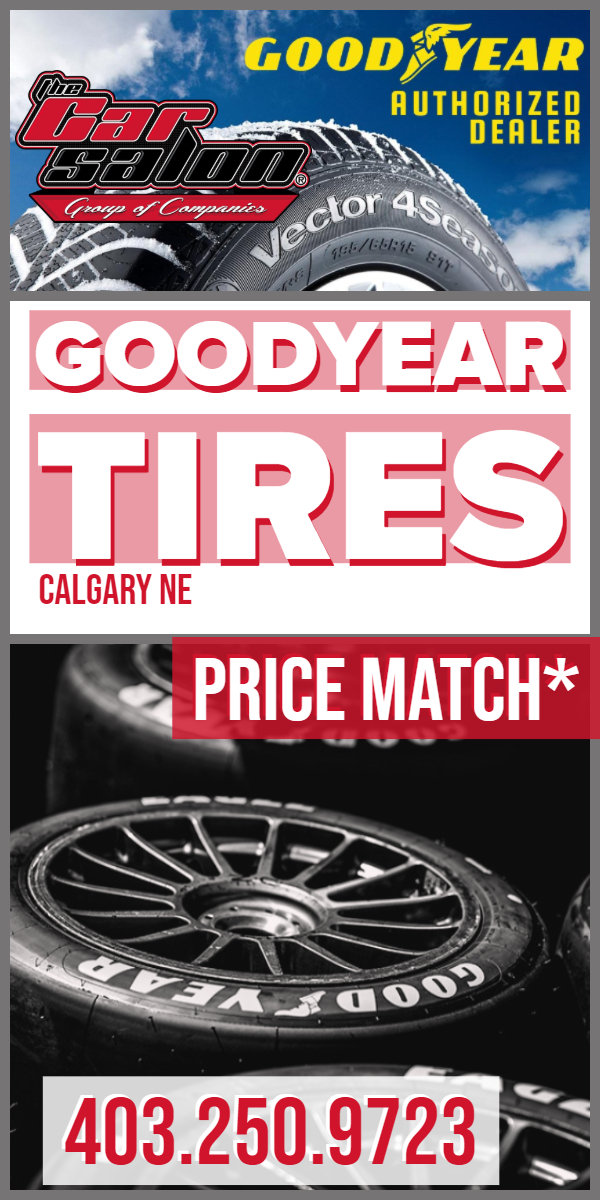 Tire Buying Checklist
Tire shopping may not seem that exciting, but once you're driving on new tires, you'll notice a difference. Here are some tips on how to prepare and what to expect while shopping for new tires.
First, find the make and model of your vehicle. Your version/option might also be required, which is sometimes called your package level. Version/option can affect your tire size. It should be located on an information placard in your vehicle. In vehicles made after 2005, this placard will be located on the driver's side door. In older vehicles, the placard may be located instead in the rear passenger doorjamb, fuel filler, glove box or center console, or engine compartment. For example, the version/option of a Honda Accord EX V6 is EX V6.
You can also use your tire size. Your tire size should be on your tire's sidewall. It could also be listed on the placard inside your driver's side door, or in your owner's manual.
Factors like whether you drive around town, take frequent long trips, or drive on- or off-road should influence your decision, as tires are designed to serve a variety of functions, like street performance, long, comfortable rides, enduring treadwear, and enhanced grip.
Ask what's included in the tire price, such as balancing, valve stem replacement, installation, Tire Pressure Monitor System service, and wheel alignment, which could be necessary if the previous tires wore unevenly.
Selecting optional Road Hazard Coverage will protect your tires from scrap metal or other items that could puncture them.
If you end up with more than one choice, our sales professionals can discuss the features and benefits of each tire with you, so you can make a confident decision.
Buying & Owning Winter Tires
Winter tires, also known as snow tires, help provide enhanced traction in some of the most severe winter weather conditions including ice, slush, freezing rain and snow.
For those considering winter tires, here are some quick and helpful facts to help you make an informed decision and determine whether they are right for you.
Tread Compound & Design
Most winter tires feature specialized tread compounds and advanced tread designs that help provide superior traction and shorter stopping distance. Between all-season and winter tires, winter tires will provide improved braking performance.
Road Conditions: In addition to harsh winter weather, if you encounter many hills or sharp corners in your area, you might want the winter-ready traction and control of winter tires. Additionally, unplowed snow, slush, or ice can be a hazard to you when driving, and winter tires can help you face that challenge.
Weather Conditions
Many people wonder how harsh the weather needs to be to get winter tires. The consensus is that if you live in a place where the winter temperature is consistently below 45F/7.2C, or where you're forced to drive in challenging winter conditions, winter tires may be a good choice for you. While all-season tires can provide some traction for wet and snowy conditions, there is no denying the enhanced traction and grip that winter tires provide to help create a more comfortable winter driving experience.
Performance
When shopping for tires, keep in mind that your vehicle's starting, stopping, and turning abilities ultimately come down to the amount of traction your tires can offer on snowy or icy road surfaces.
WINTER TIRE FACTS & SAFETY TIPS
Here are a few simple tips and facts that you should keep in mind when driving with winter tires.
To help maintain stability and control of your vehicle in severe snow conditions, the RMA (Rubber Manufacturers Association) recommends installing winter tires in sets of fours to optimize the performance benefits. If winter tires are installed on the front axle of any vehicle, they must also be installed on the rear axle.
Even if you have traction control or four-wheel drive on your vehicle, these features can offer a false sense of security in winter conditions. Traction control/ABS are designed for vehicle stability, power transmission, and controlled braking. They do NOT optimize traction or grip during all types of winter driving maneuvers.
The Severe Snow Conditions Symbol located on the sidewall of a tire indicates a tire that meets a snow traction standard recognized by the RMA (Rubber Manufacturers Association). Remember to look for the Severe Snow Conditions Symbol when shopping for winter tires.

OWNING WINTER TIRES
Winter tires are not made for year-round use. Keep your winter tires on your vehicle until the driving conditions have improved and the temperature is consistently above 45F/7.2C. Then, replace them with either summer or all-season tires. Also, if your winter tires have reached a remaining tread depth of approximately 4/32nds, you should consider replacing them before the next winter season.
Once you have removed your winter tires, you'll have to store them until next winter. It is important to keep them in a cool, dry, and preferably shaded or dark location (ideally in a basement or garage). Store tires raised off of the floor on a pallet or rack. Tires should be stored sidewall to sidewall. Before re-installing winter, summer, or all-season tires on your vehicle, they should be inspected for damage and adequate tread depth.
Tire Warranty Info
The Goodyear Tire Warranty is another reason to confidently invest in Goodyear tires. Review it in detail by exploring the links above for a thorough description of eligibility, coverage, charges, and more.
Please note that we are proudly introducing the style and 4performance of Dunlop tires to our site, and you will also be able to review the Dunlop Tire Warranty in detail by exploring the links above.
If you're looking for more information on tire care, visit our tire & vehicle info or frequently asked questions pages.
If you'd like to see our service warranties, explore our service warranty page.