Escape™ - A musical world without wires!
Portable Wireless Bluetooth Speakers have changed the way we listen to music.
Phones and tablets are now our primary source of music. But for audiophiles who are looking for the best possible sound quality without the inconvenience of wires, there are only small carry-on and compact portable speakers available with Escape Speakers.
That's why we developed Escape for you.
A series of high-end wireless speakers with a stunning performance.
Purchase now
Download the App
Select your favorite music with the Escape P9 app designed for Apple iOS & Android.
Download App Manual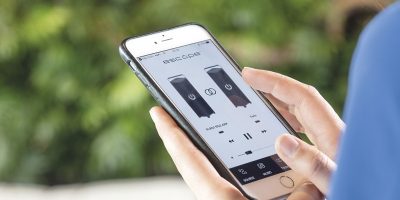 One speaker, infinite possibilities
Escape is a product category by itself, without boundaries.
Escape offers the perfect solution for music lovers looking for a versatile speaker system with high-fidelity sound reproduction.
Award Winning Speakers
Escape's™ Design and Engineering Awards