Car Salon Clay Bar Detailing
It's amazing what a Clay Bar detailing can do for your vehicle and its paint! On countless occasions no matter how well you detail your car you would be appalled at the amount of dirt and grime that sticks to your paint. With the use of a clay bar detailing you can remove debris and contaminants stuck in the paint, metal, glass, and even fiberglass of the vehicle.
"Detailing clays are an engineered resin mixture that helps remove contaminants from your paint that cannot be seen from the eye…." The process of sliding the detailing clay bars across the surface of your vehicle allows the clay bar to remove any protruding debris from the vehicle- this is all collected in the resin mixture and stick. As long as the surfaced and the clay bar is applied wet then you can prevent any paint scratching.
What Clay Bar Should You Buy
Generally speaking many people do not have the time to detail their cars but if your an enthusiast there are two main types of clay bars to choose from,
A fan favourite is an ultra fine clay that can be used monthly or just for spot cleans without causing any damage, 
It is a relatively new product and is called pinnacle ultra poly clay. If you are crazy about keeping your car clean this is the product for you!
Medium grade clays are the general product that most people buy, this clay is made to be used roughly once or twice within the year.
It will have no issue removing all the contaminants and a good quality clay will also remove the wax (This is something you want).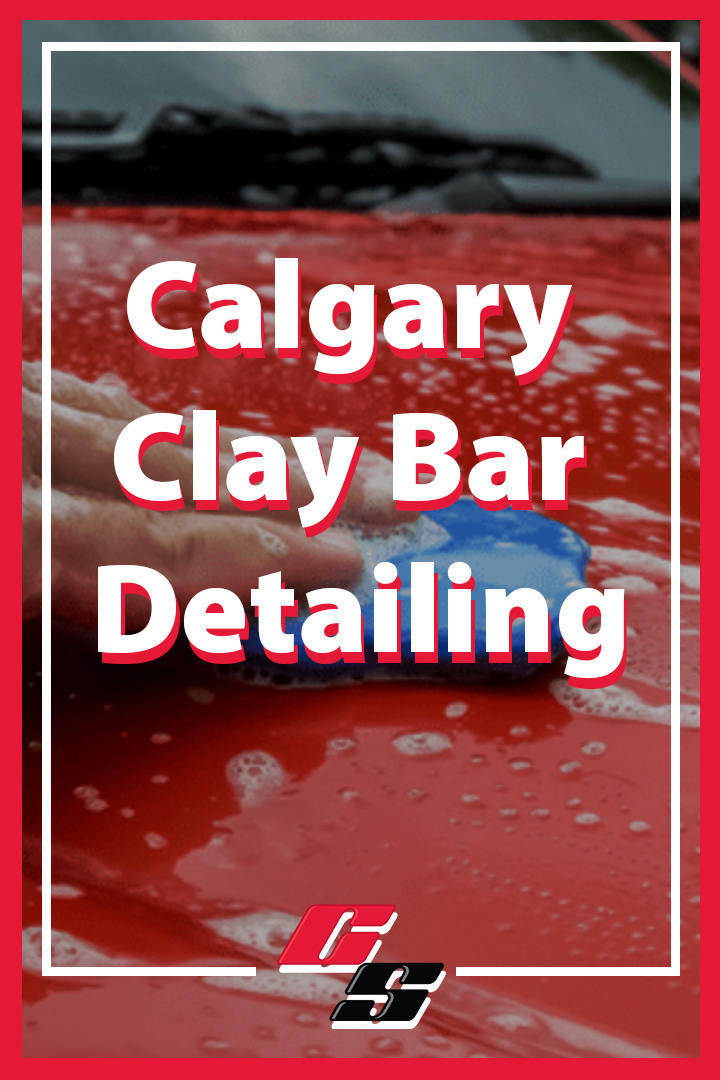 When You Should Get A Clay Bar Detail
If your vehicle has been through the elements especially during the cold Calgary, AB Winters, and dirty, rocky, spring drives to and from work – then you need a clay bar detailing!
At Car Salon Restyling we provide a professional service that will leave your vehicle looking and smelling absolutely fresh!
With over two decades of experience, our process and experience have left thousands of Calgarians with the piece of mind that their vehicle is clean and done right!
We offer tonnes of detailing supplies as well servicing Calgary, Okotoks, Airdrie, Cochrane and surrounding areas – so give us a call at (403)250-3722 !