Calgary Automotive Window Tinting
You probably go to considerable efforts to ensure that your car, which is probably one of your most important things, looks its best. We can assist you if you require window tinting, paint protection film, car wrap, or other accessories for your vehicle.
We are dedicated to offering high-quality services and products to our customers every time.
To learn more, give us a call at (403) 250-3722.
How to Book a Window Tint Appointment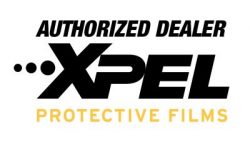 Only the Best with Xpel Prime
Take Comfort & Protection
To The Next Level. For more information or a quote by email drop us a line here. We will get back to you ASAP.
A few of the other services we offer include the following:
Dedicated to Providing Top-Notch Care
Whether you are a brand new client visiting us for the first time or you have used our services before, you can rest assured we will take excellent care of you and your vehicle.
Customer satisfaction is very important to us – in fact, our top priority is to achieve excellent customer service through quality craftsmanship and products. Our company has been given an A+ rating by the Better Business Bureau.