Calgary Best Car Detailing
We're equipped to handle any automotive service, whether you are looking for just an exterior detail, interior detail, engine bay steam clean, or one of our high-quality complete packages, our rates are affordable and the results speak for themselves, at The Car Salon Group of Companies our goal is to make sure to do our best to make your detail experience a pleasure.
We are dedicated to offering high-quality services and products to our customers every time.
To learn more, give us a call at (403) 250-3722.
How to Book a Car Cleaning.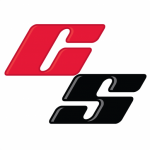 You Scuff'em... We Buff'em
For expert car detailing that you can rely on, come to the Car Salon and see for yourself why so many vehicle owners in the province have been visiting us for years. Not only can we provide first-rate services, but our car detailing prices are also among the most affordable in Calgary.
A few of the other services we offer include the following:
Dedicated to Providing Top-Notch Care
Whether you are a brand new client visiting us for the first time or you have used our services before, you can rest assured we will take excellent care of you and your vehicle.
Customer satisfaction is very important to us – in fact, our top priority is to achieve excellent customer service through quality craftsmanship and products. Our company has been given an A+ rating by the Better Business Bureau.