WHAT KINDS OF PERFORMANCE CHIPS ARE AVAILABLE TO ME?
Performance chips are awesome in that they revitalize your car by increasing horsepower and torque just by plugging in a programmer. There a variety of options available just for your needs.
Power Programmers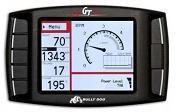 These programmers enable you to take control of the electronic settings placed on your vehicle. Simply connect one of these to your vehicle's OBD-II port to get started. A range of customization options become available to you right away.
Some programmers allow you to adjust the rev limiters and shift points for each gear. Others programmers allow you to set your vehicle to a pre-installed setting that has been optimized by the device to deliver you the enhancements you desire. That means some of these devices have a fuel economy mode or performance oriented mode based on the users' preference like Bully Dog.
Many options enable your car to achieve higher horsepower, increased towing capacity and enhanced torque like the Edge Products. Not only do you have the option to tune your vehicle in a multitude of ways, but there are large screens with a detailed and intuitive readout diagnostics to help you monitor the status. Often times you can load the desired settings you want for your vehicle and safely unplug the device and store it away. Your settings will remain until you choose to change them. Programmers that offer you additional personalization of your vehicle are available here and include, Diablo Sport, HyperTech, SCT, Jet Performance and Superchips.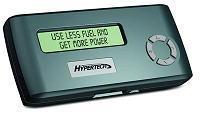 In-line Control Modules
Similar to power programmers these modules offer you similar tuning abilities but are limited to the advanced customization of your vehicle offered with power programmers. These modules plug into your engine and do the rest of the work for you. Pre-loaded with already installed tuning options, that will optimize your vehicle based on its year, make and model to its optimal potential. Diablo Sport has some great options in this segment. Once plugged in, you never need to adjust or worry about it again, unless you were looking to remove or re-configure it. Other great options are available with Jet Performance, Edge Products, and Bully Dog.
Engine Management Systems
Having an engine management system gives you ultimate and total control over your vehicle. This is an overhaul of your car's system to give you complete customization. The EMS is for the advanced user is looking to literally replace their stock computer. Giving them the options to adjust air/fuel ratio, EV limit, the timing, larger injectors, boost control, nitrous injection control and even more. This can all be done by plugging the EMS into the factory harnesses and by using the factory sensors. The perfect addition for the racing enthusiast. Check out Jet Performance, AEM and MSD Ignition for such products.
Will a performance chip void my warranty?
The concern that your vehicle's warranty may be of consideration when you tune your vehicle is completely understandable. Another point to note is that you are protected under the Magnuson Moss Warranty Act, which states that your warranty cannot be voided because you have installed an aftermarket part. There must be evidence that the part installed caused damage to your vehicle in order for any warranty to be voided. The nature of this performance chips product has almost no risk involved as the configuration of the tuners are reversible and can be returned to its original vehicle configuration, it is technically not a permanent alteration to your vehicle.